Ambition School Leadership
Inequality in education is a national crisis. A leadership charity for teachers in disadvantaged schools needed a new brand and suite of products to knit staff and attract new leaders.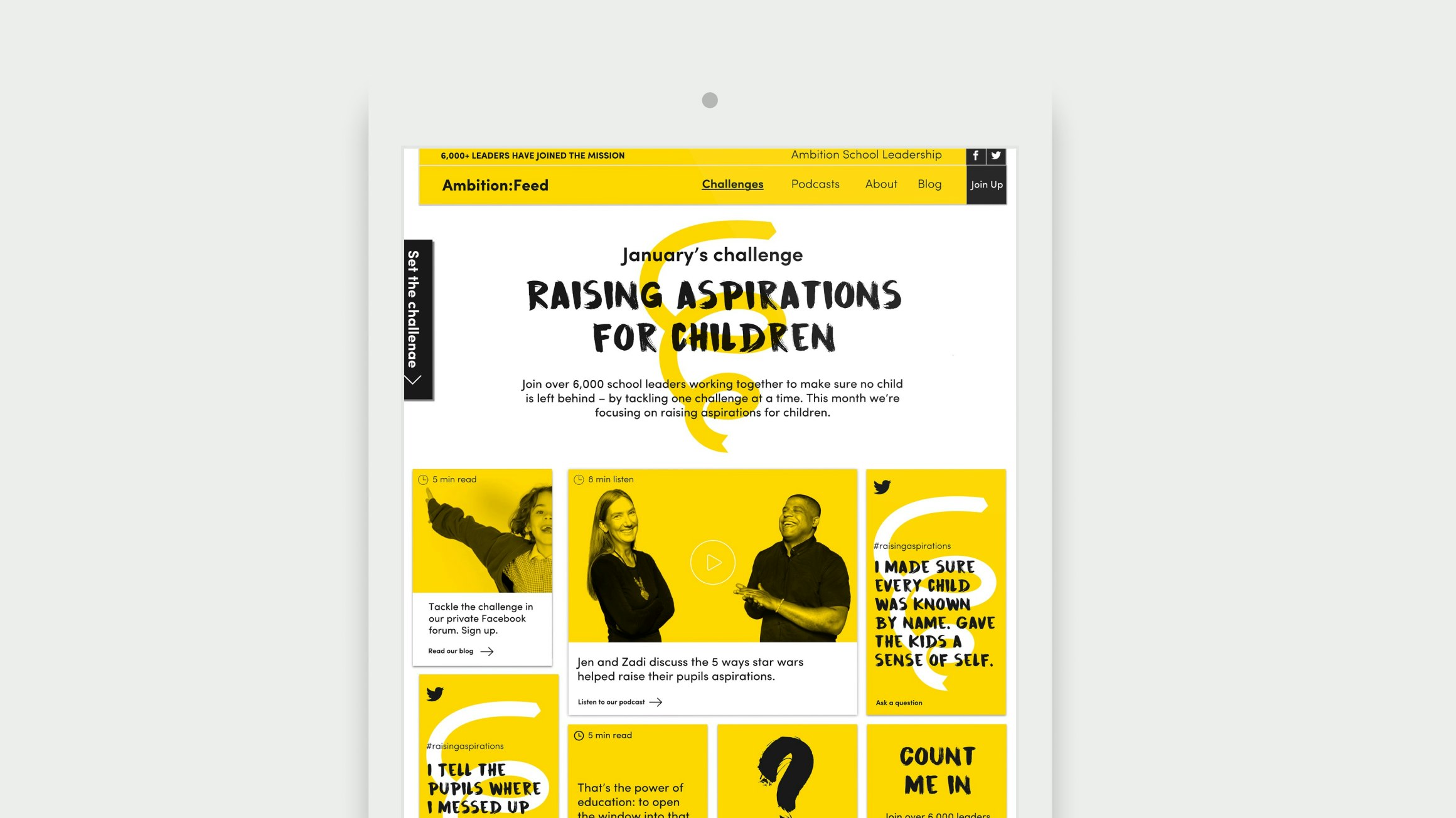 Their Story
Inequality in education, especially in disadvantaged areas, is a national, generational crisis. Two leadership charities focussed on training teachers in disadvantaged schools were merging and asked us to create and launch a brand and experiences that would knit staff together, mobilise alumni and bring in new leaders. The organisation needed to shift from selling courses to inspiring a generation of teachers.
Discover & Define
The organisation needed a clearer understanding of what motivates their leaders and the hurdles they faced. Through qualitative interviews, we found out that teachers share the same goal — transforming the lives of children who need it most. They shared common challenges, based on isolation, time and the needs of their students. We helped Ambition design a brand around its mission and knowledge-sharing products.
Develop & Deliver
We designed and tested a peer-to-peer knowledge-sharing platform. Every month leaders pinpointed a challenge to solve along with a network of experts. This was shared through social and bitesize podcasts. We prototyped a digital diagnostic tool that helped head teachers evaluate their staff to identify where they needed help strategically. This led to a conversation starter for Ambition to showcase their services.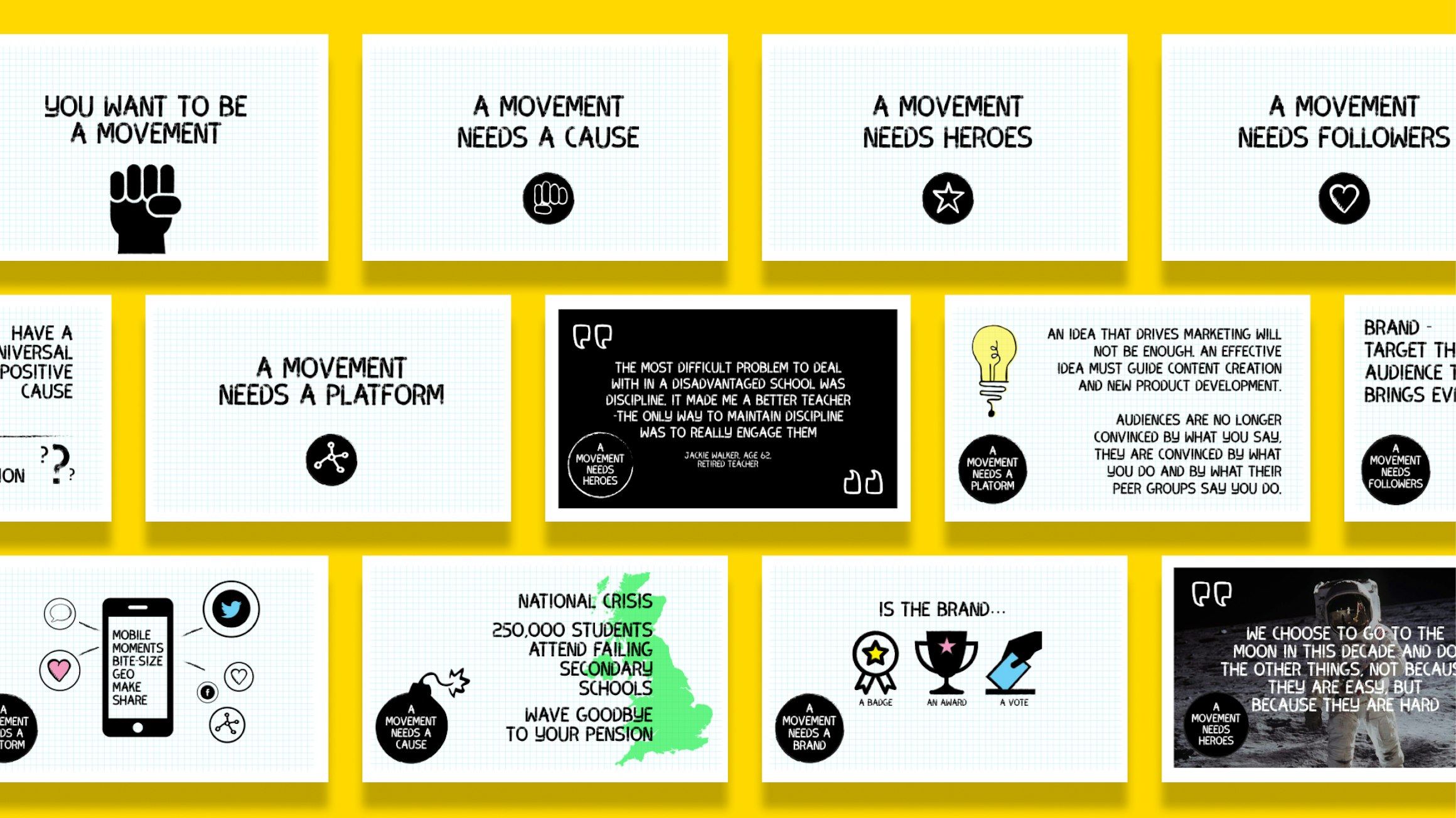 Ambition positioning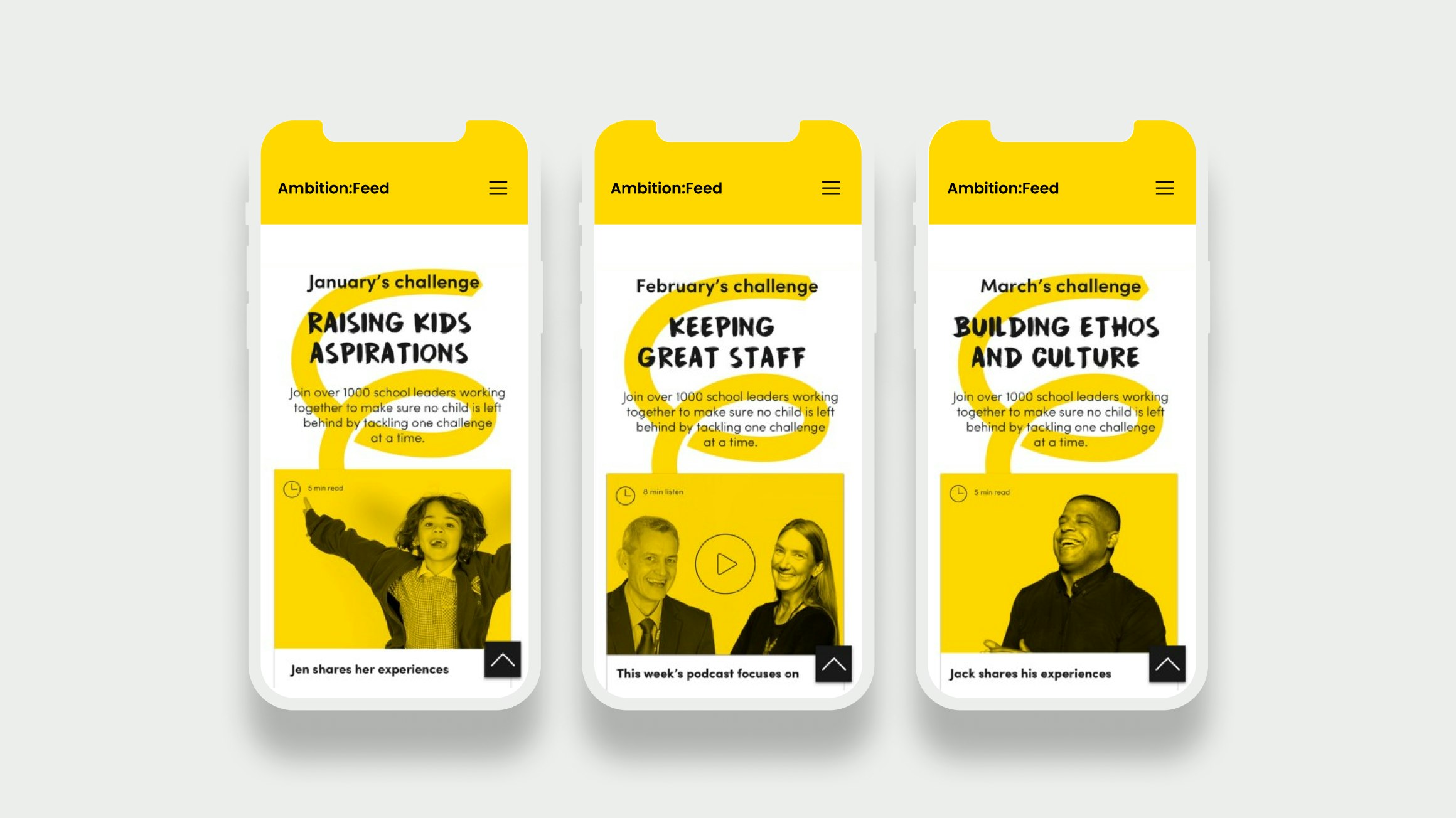 Peer-to-peer knowledge sharing site - 1 year and 12 shared goals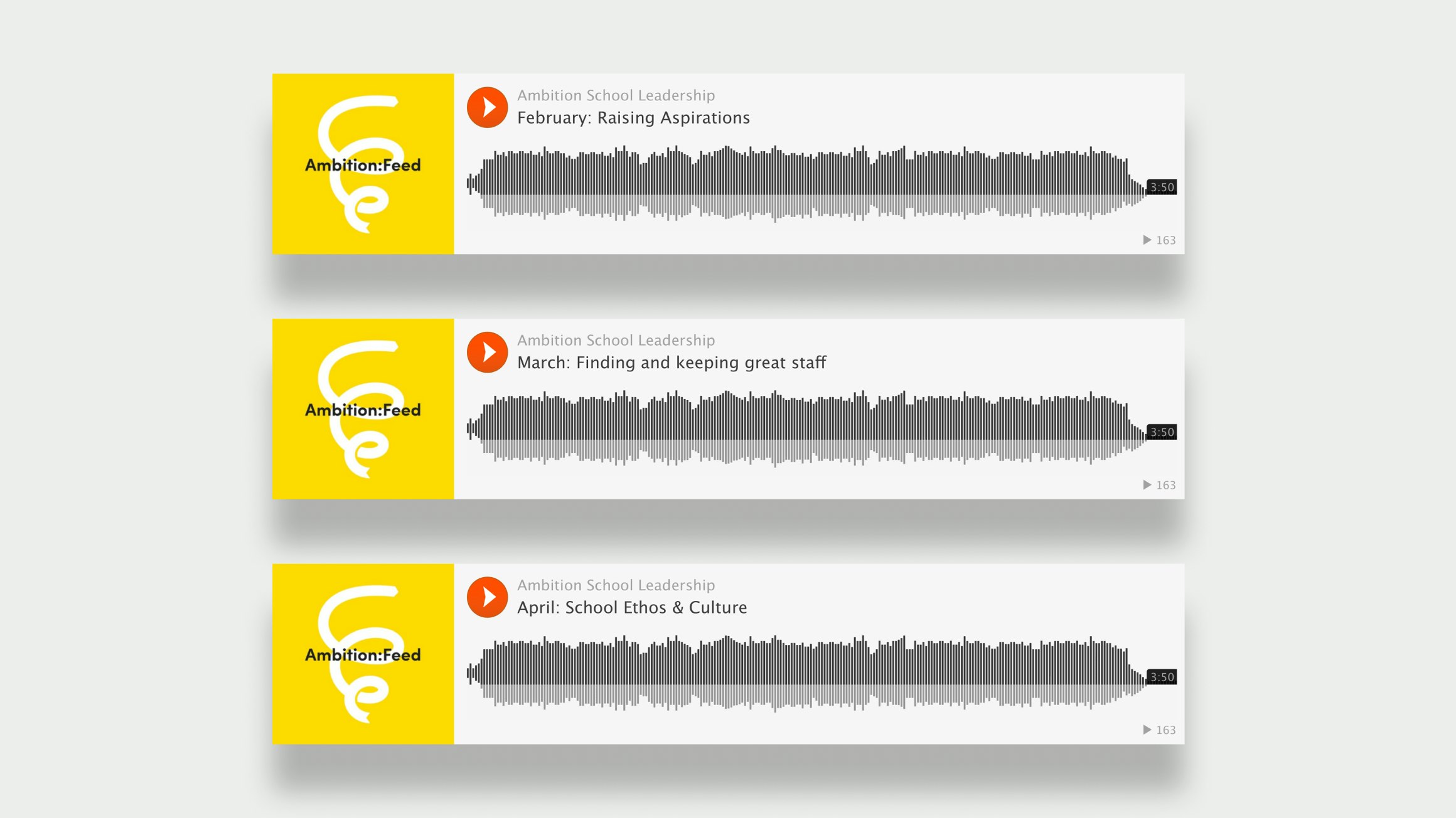 Knowledge sharing podcast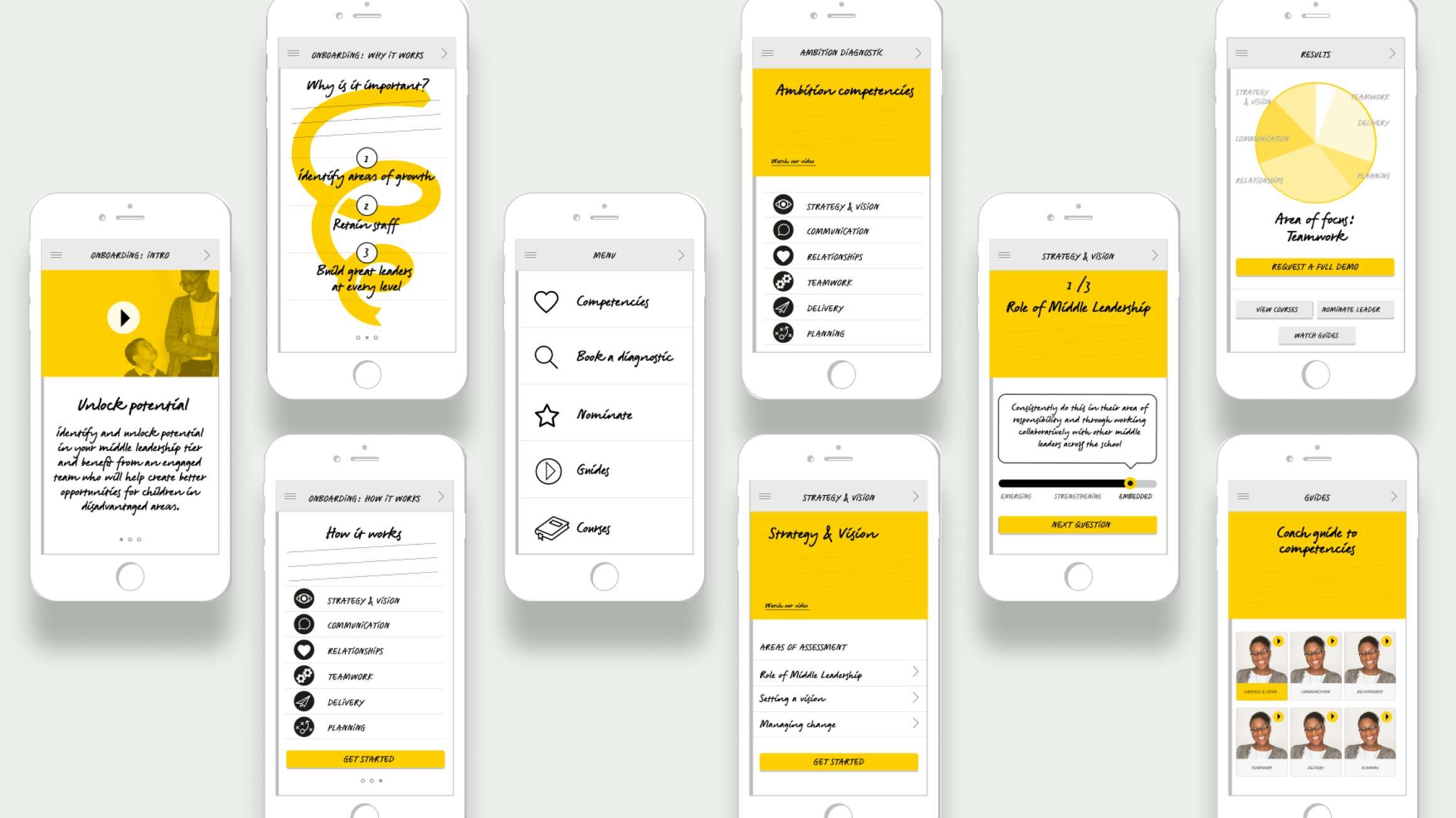 Knowledge sharing podcast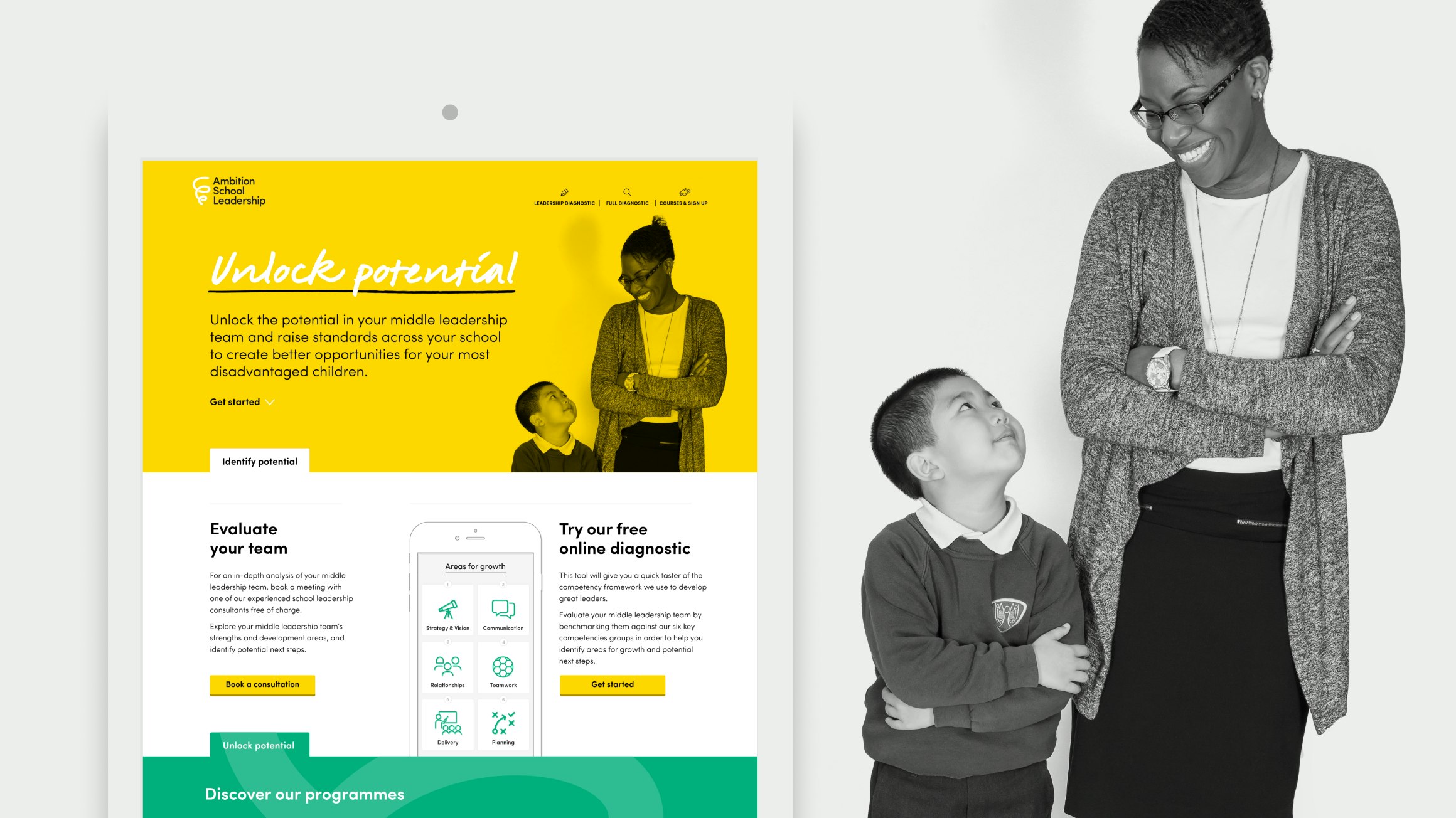 Ambition diagnostic microsite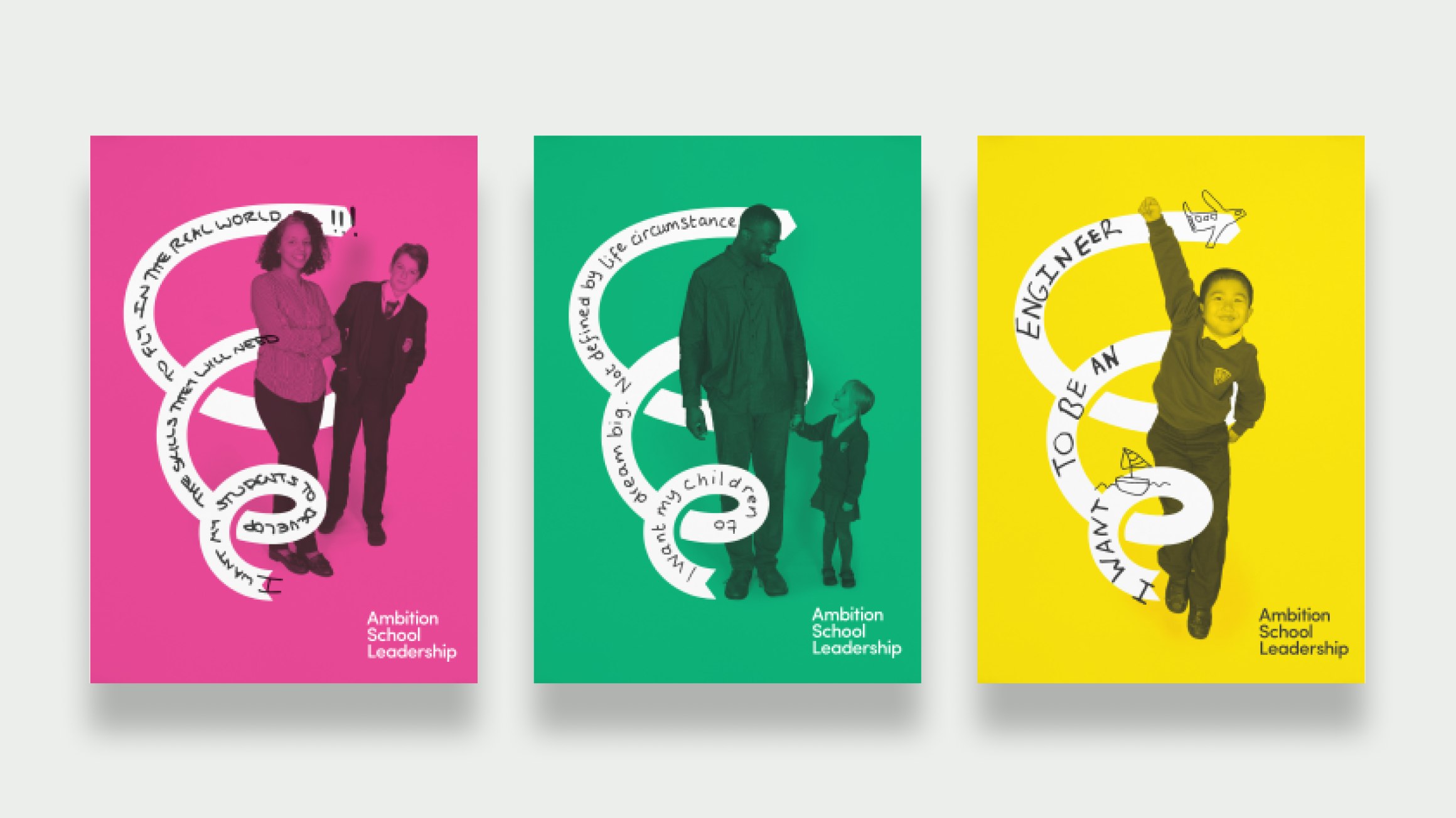 A new brand based on the ambitions of children and teachers