Generation Home
When first-time buyers Sophia and Will disrupted the mortgage market they needed a brand and service to take their product to market.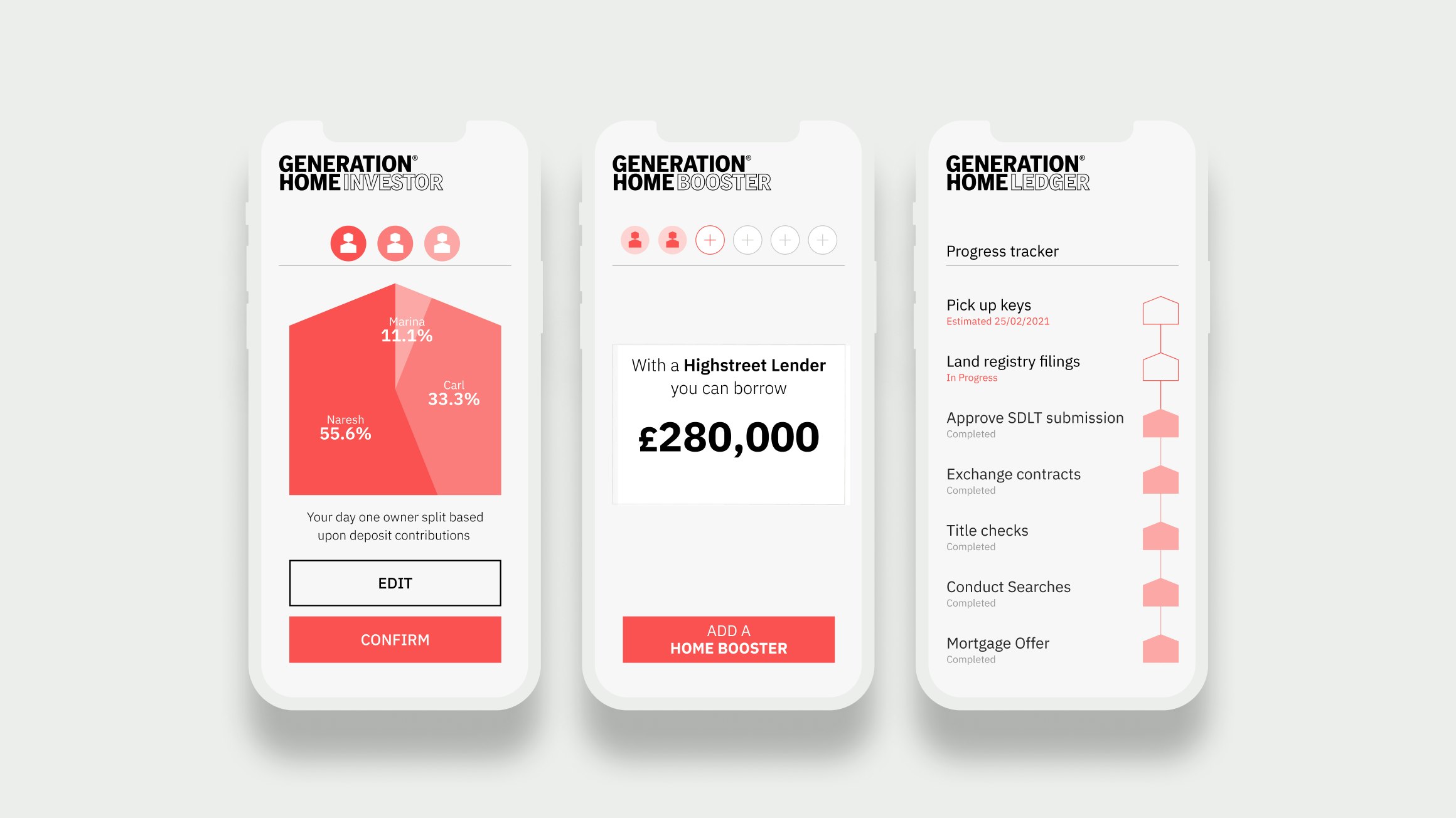 Their Story
Generation Home is a digital mortgage lender built by first-time buyers Sophia and Will. Their ambition is to provide more ways into home ownership through a new approach to risk and group equity sharing. We worked with their multidisciplinary team to develop a brand and service that would take their product to market and help deliver an experience from mortgage application to keys in the door.
Discover & Define
Gen H's initial plan was to aim their product towards friends. Through interviews and focus groups, our demographic shifted to first-time buyers and their parents. We designed the brand and service on this insight. We made the mission the brand name and nuanced our collateral and product design around the different needs of our target audience; dialling up emotions for buyers and facts for parents.
Develop & Deliver
Our first-time buyers told us they were overwhelmed. Our task was to make sure that every touchpoint across our product was simple and less scary. We developed an instant tool which showed how much you could borrow, a mortgage pre-approval flow to onboard prospects easily, animated interfaces to describe our product and a website that broke down the buying journey step by step for those with no mental model.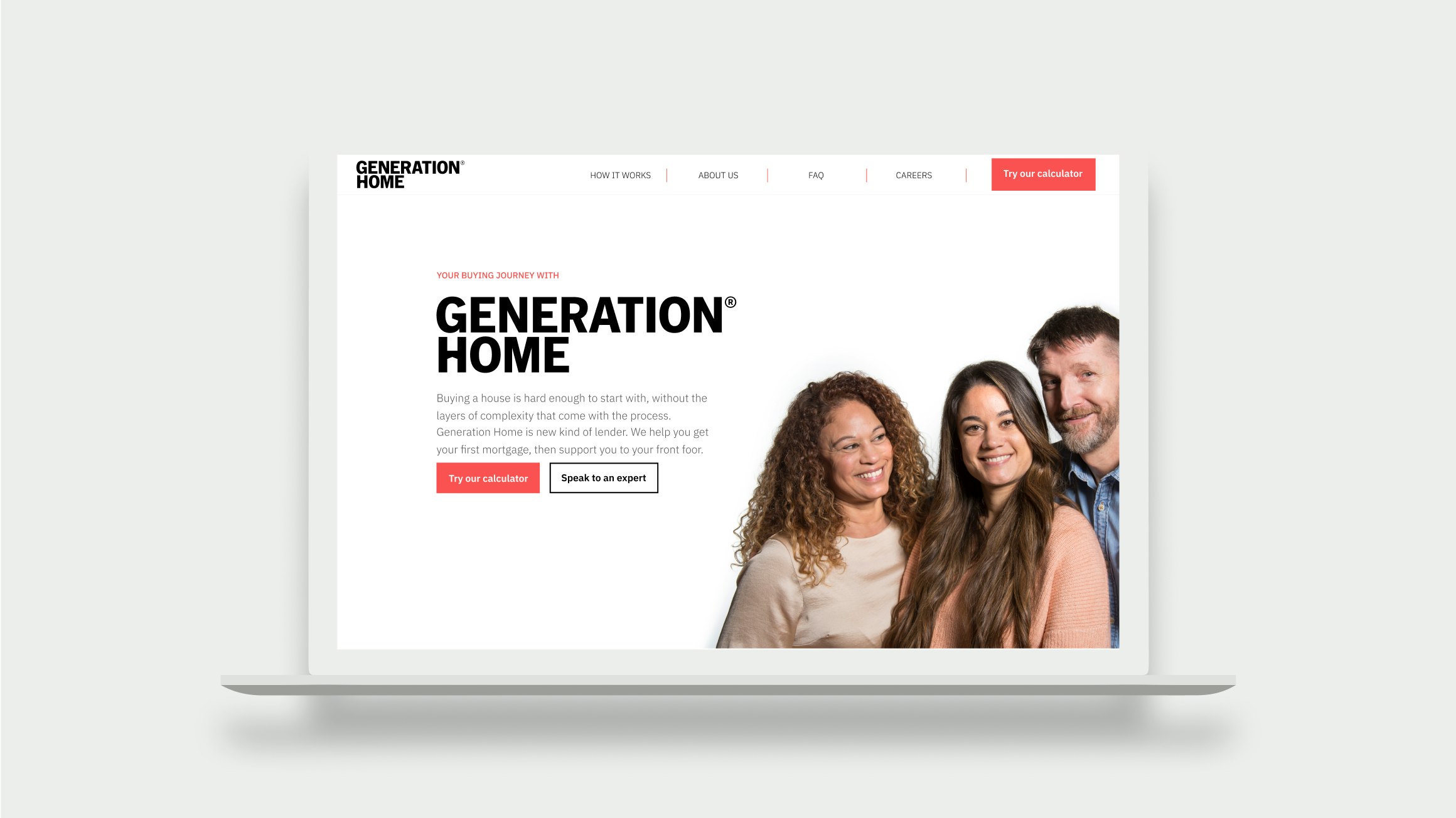 Generation Home launch website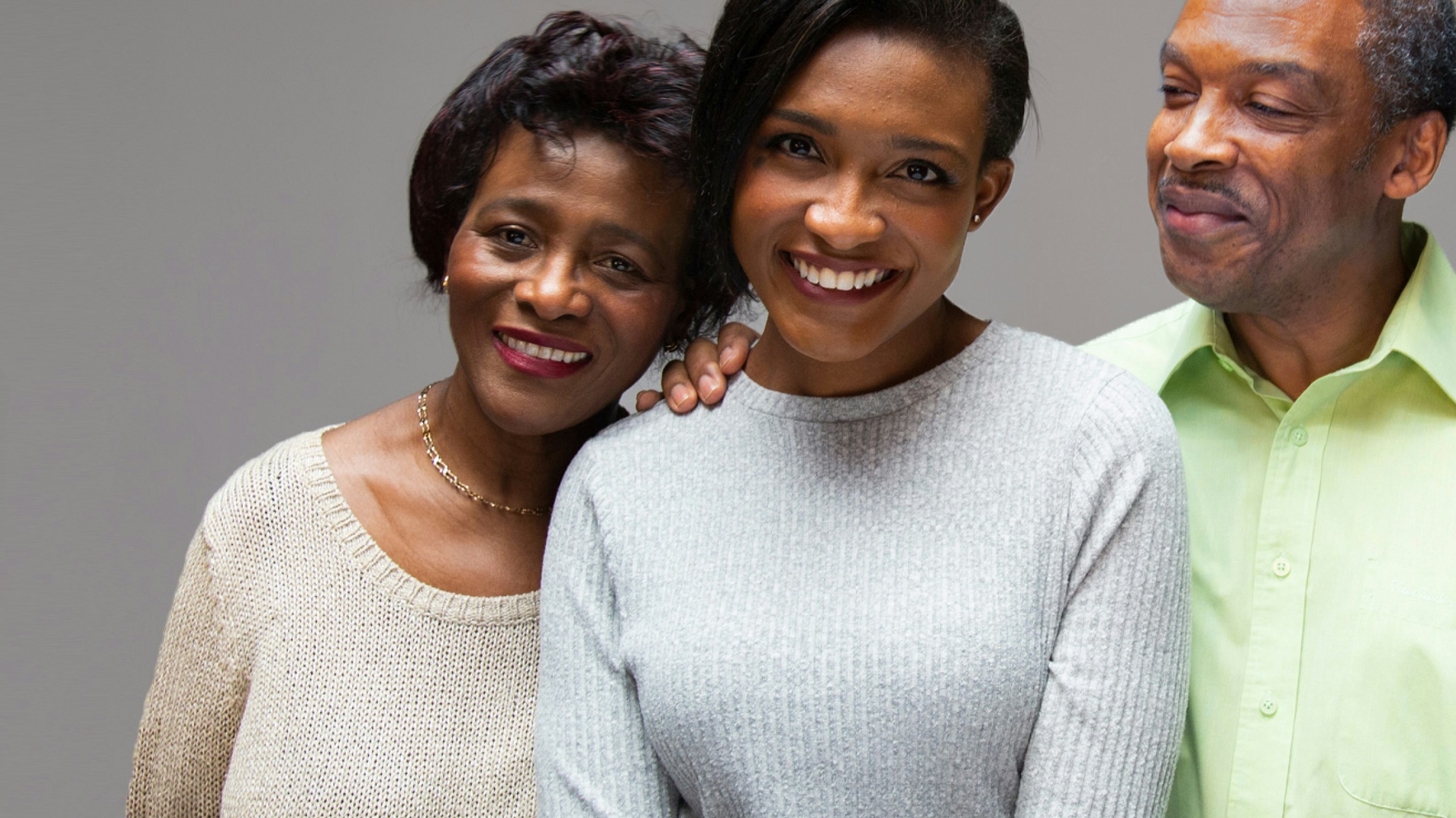 Generation Home photo shoot & bespoke photo archive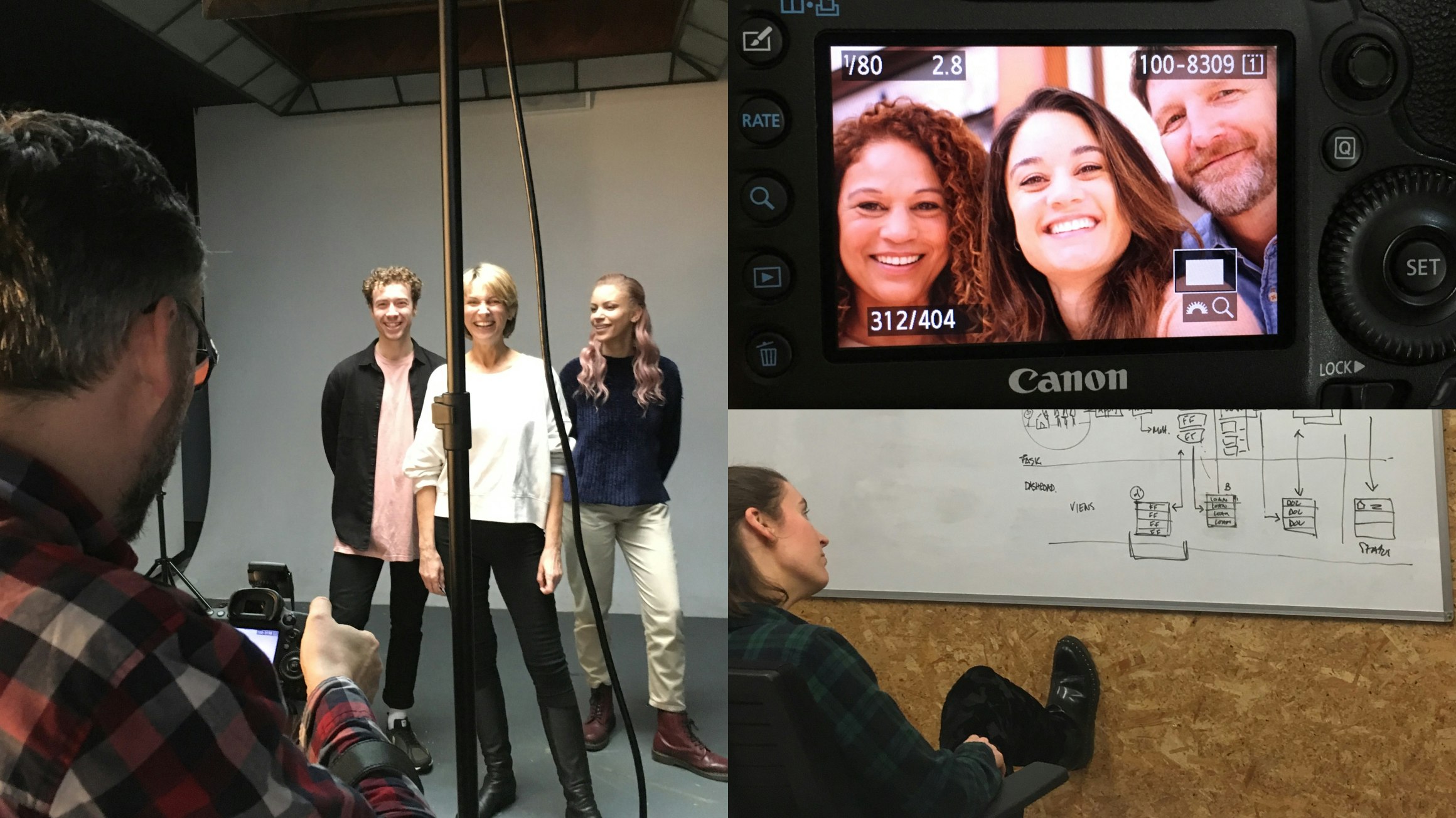 Behind the scenes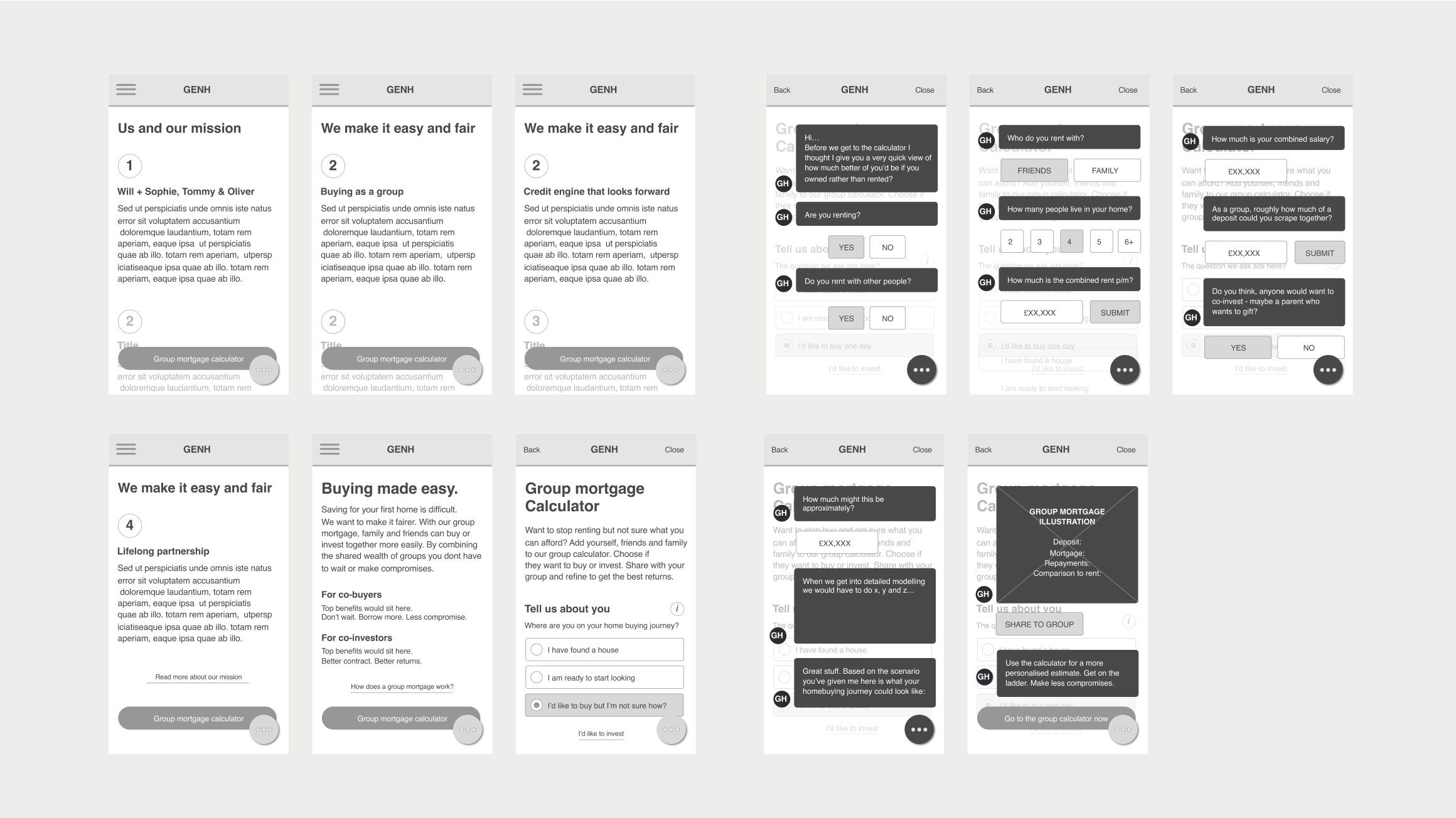 Mortgage calculator product development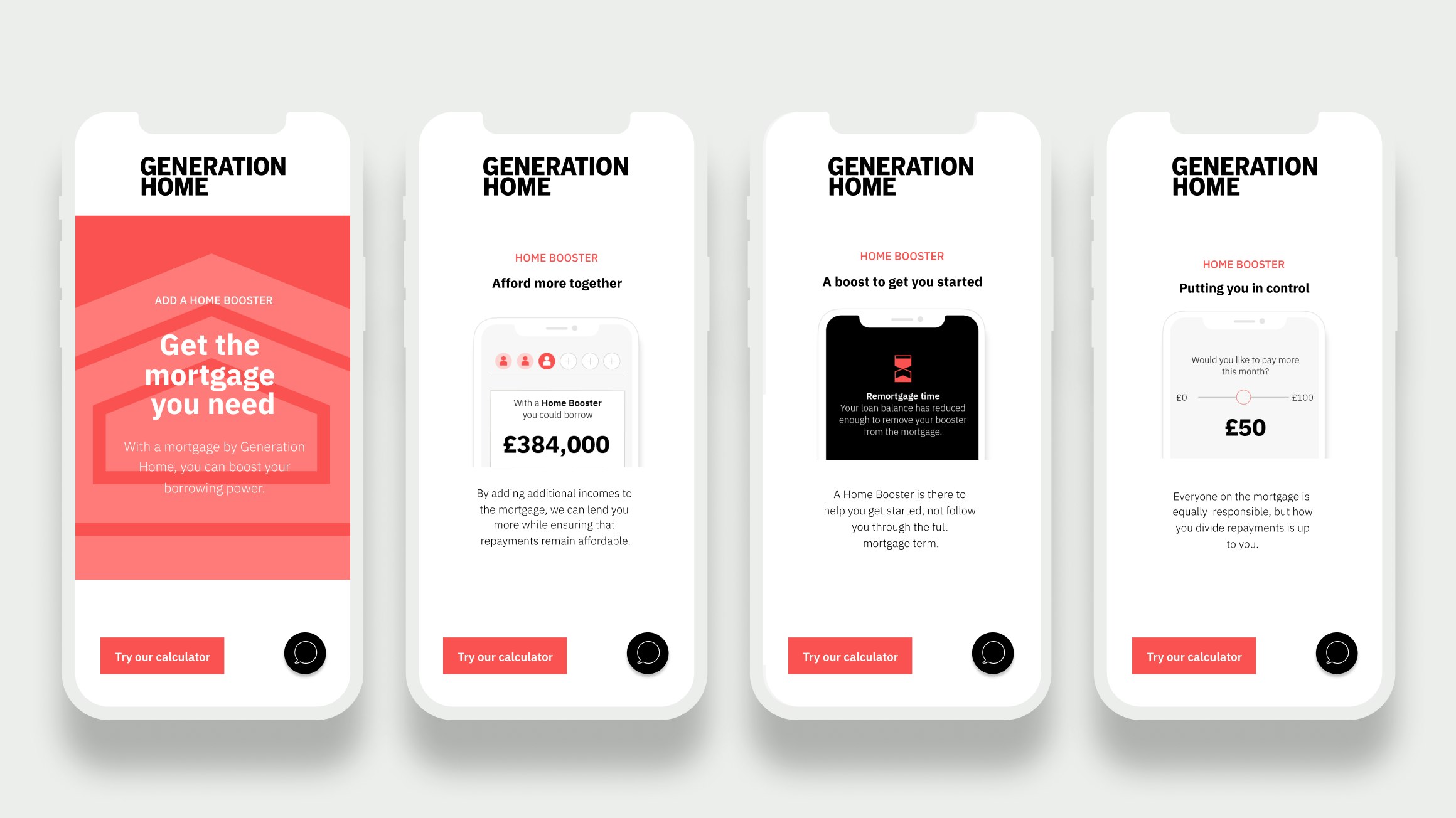 Generation Home launch website