Practicus
Practicus needed to analyse and articulate their value in the transactional recruitment space and re-imagine their service based on insights from their highest performing staff.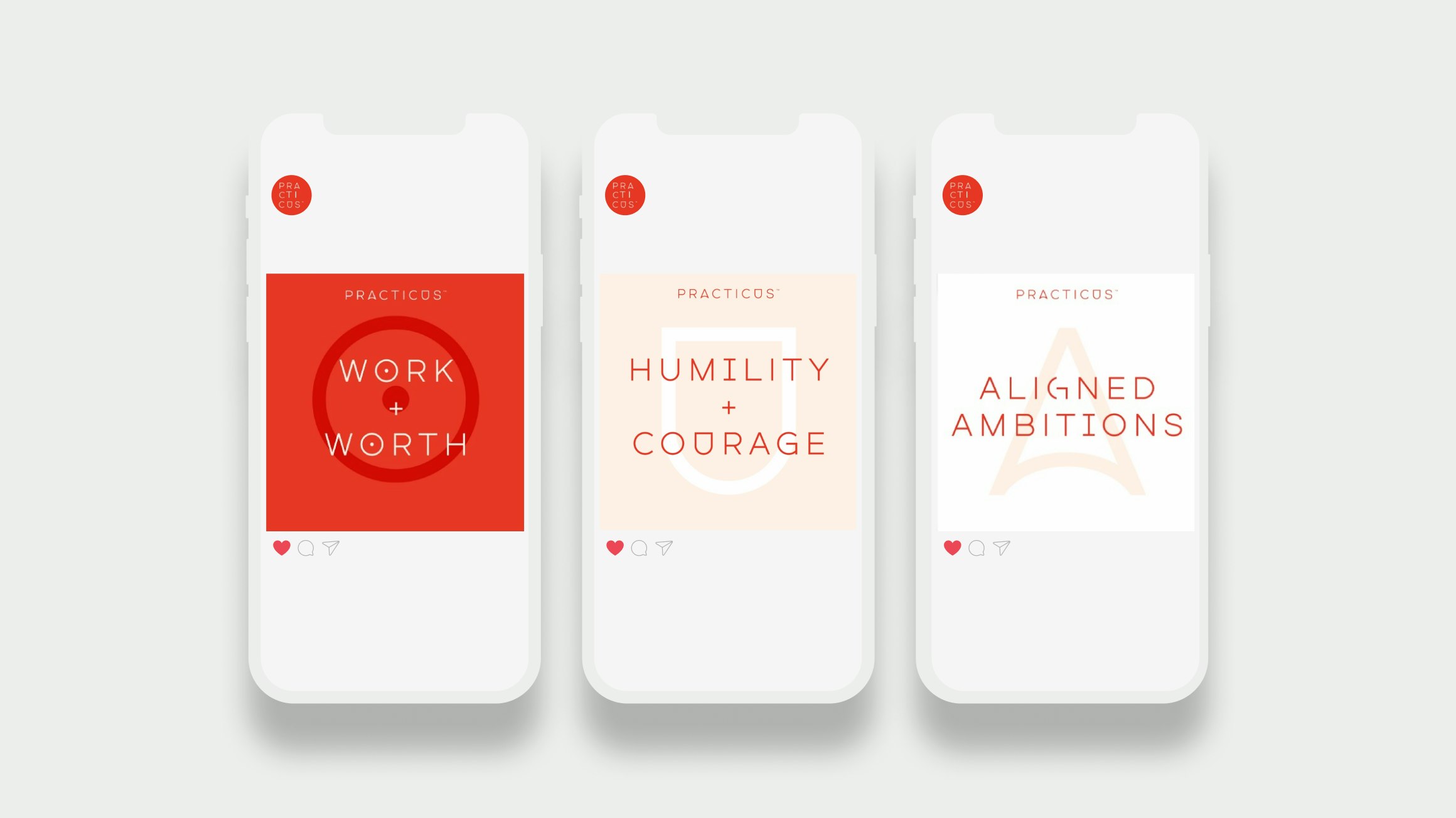 Their Story
Practicus builds teams for business transformation projects for large-scale organisations such as NHS. After 13 years, a demerger forced the Practicus recruitment arm to identify its strengths in the market and redefine the way it worked. They needed to articulate their value to prospects in the competitive recruitment space and re-imagine their service to create lucrative and loyal bonds with clients.
Discover & Define
Interviews with Heads of business; Interim and fixed-term managers; Recruitment specialists and Practicus founders helped define a set of common values. 'Practicus' people thrive in challenging situations; rate intellectual and emotional intelligence; balance ambition with generosity and swap intel to solve problems. Their top agent identified 'knowledge sharing' to be their most lucrative business development tool.
Develop & Deliver
Insights were tuned into a service map, presenting back challenges and opportunities. We shifted their model from traditional recruitment to community problem-solving. One+MANY became their guiding principle. Events, podcasts and an onboarding process encouraged the cross-pollination of ideas. A new bold brand that was tested on clients and customers gave them a focus point for launch and working sessions with their internal team enabled them to become its ambassador.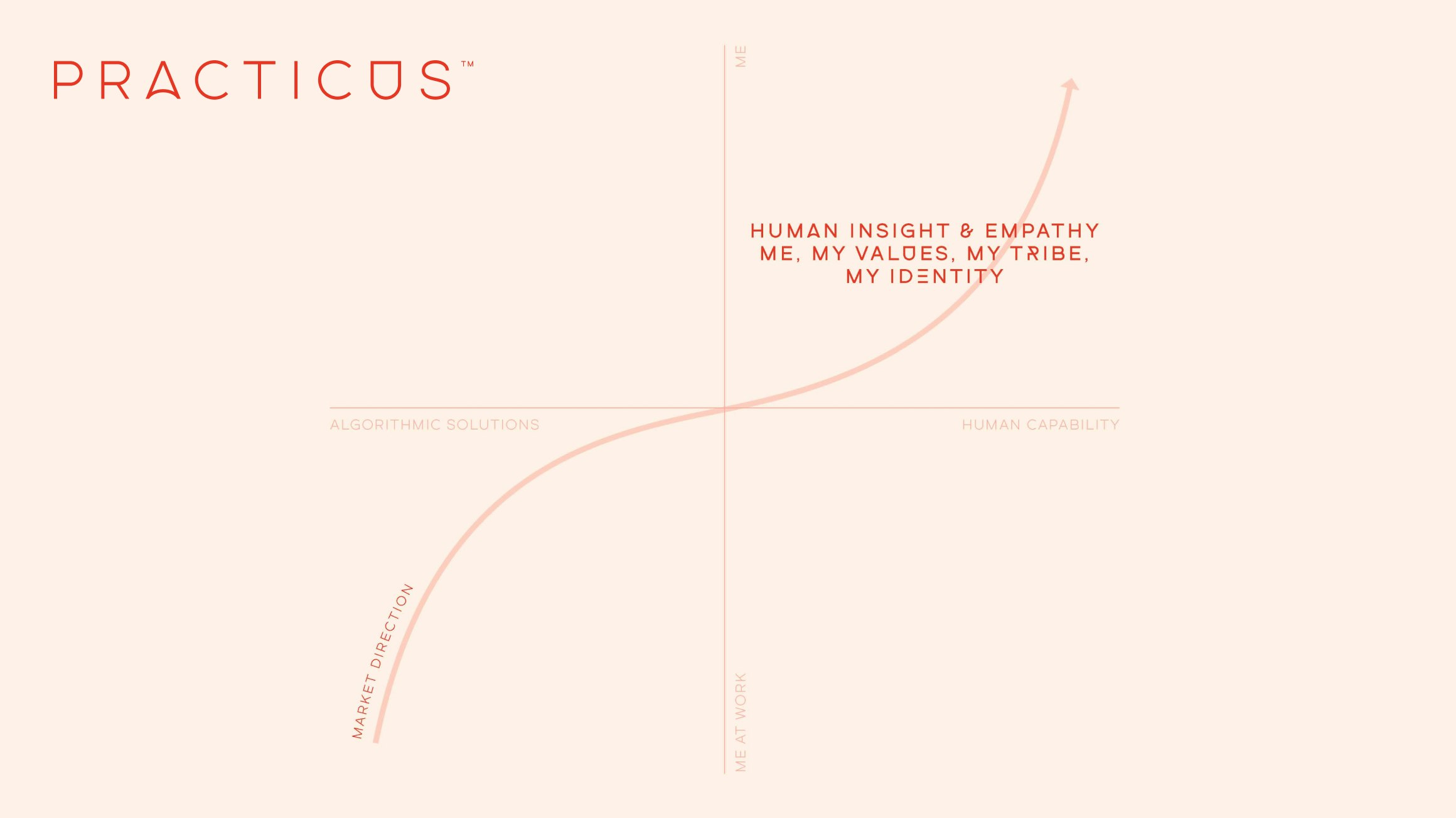 Practicus positioning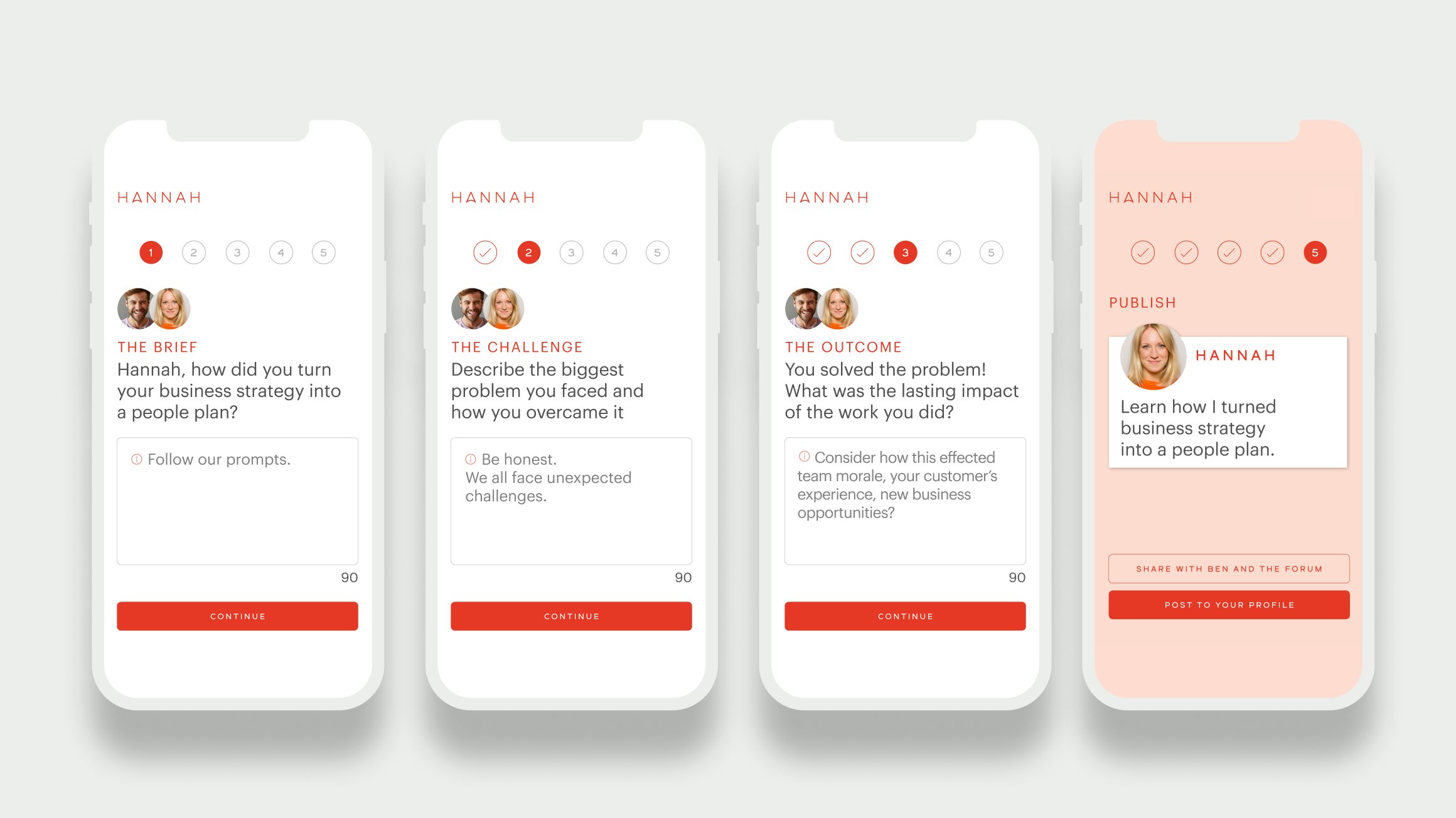 Product design ideation - Knowledge sharing app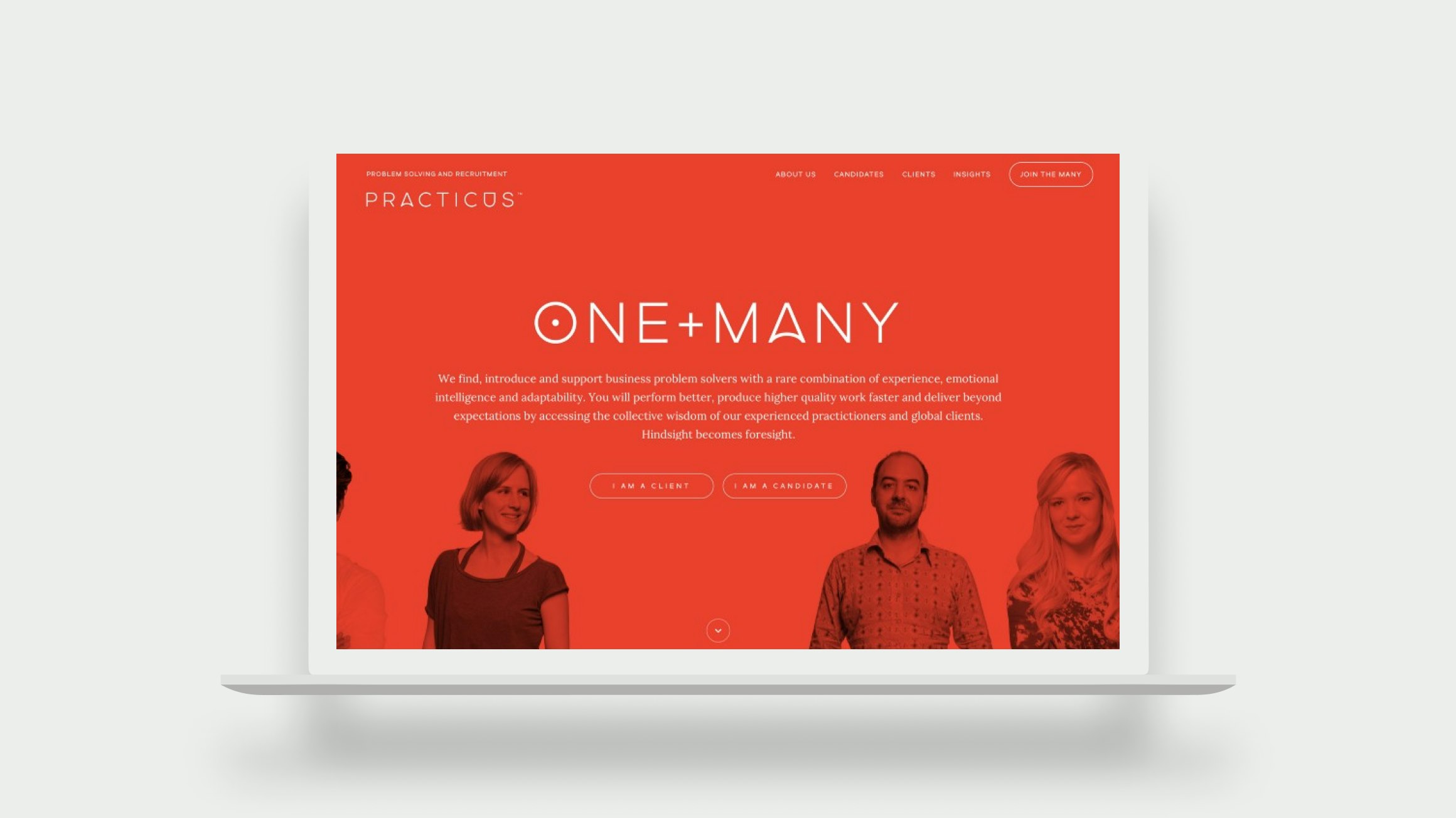 Identity, proposition, indicative site design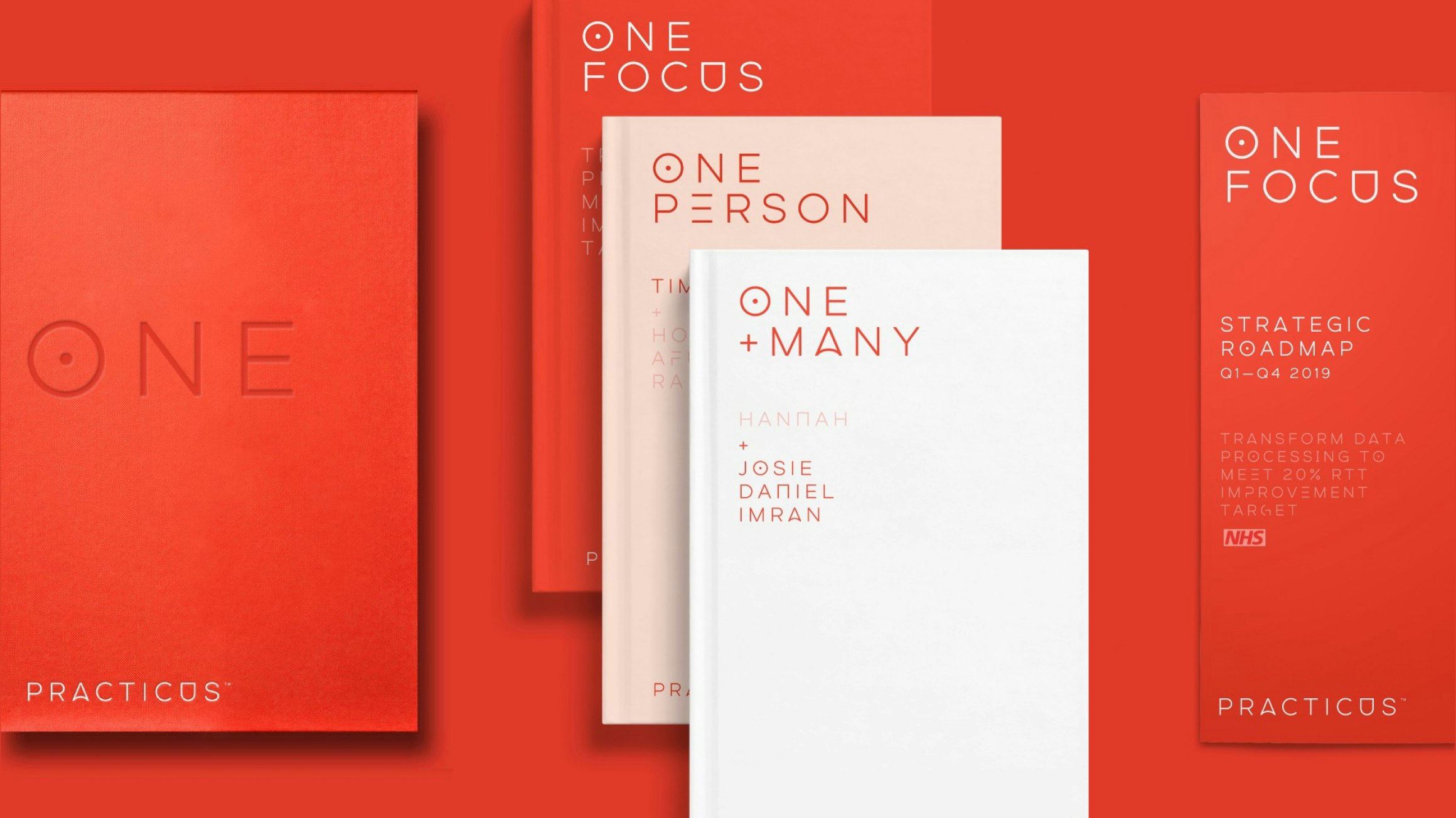 Brand application on key comms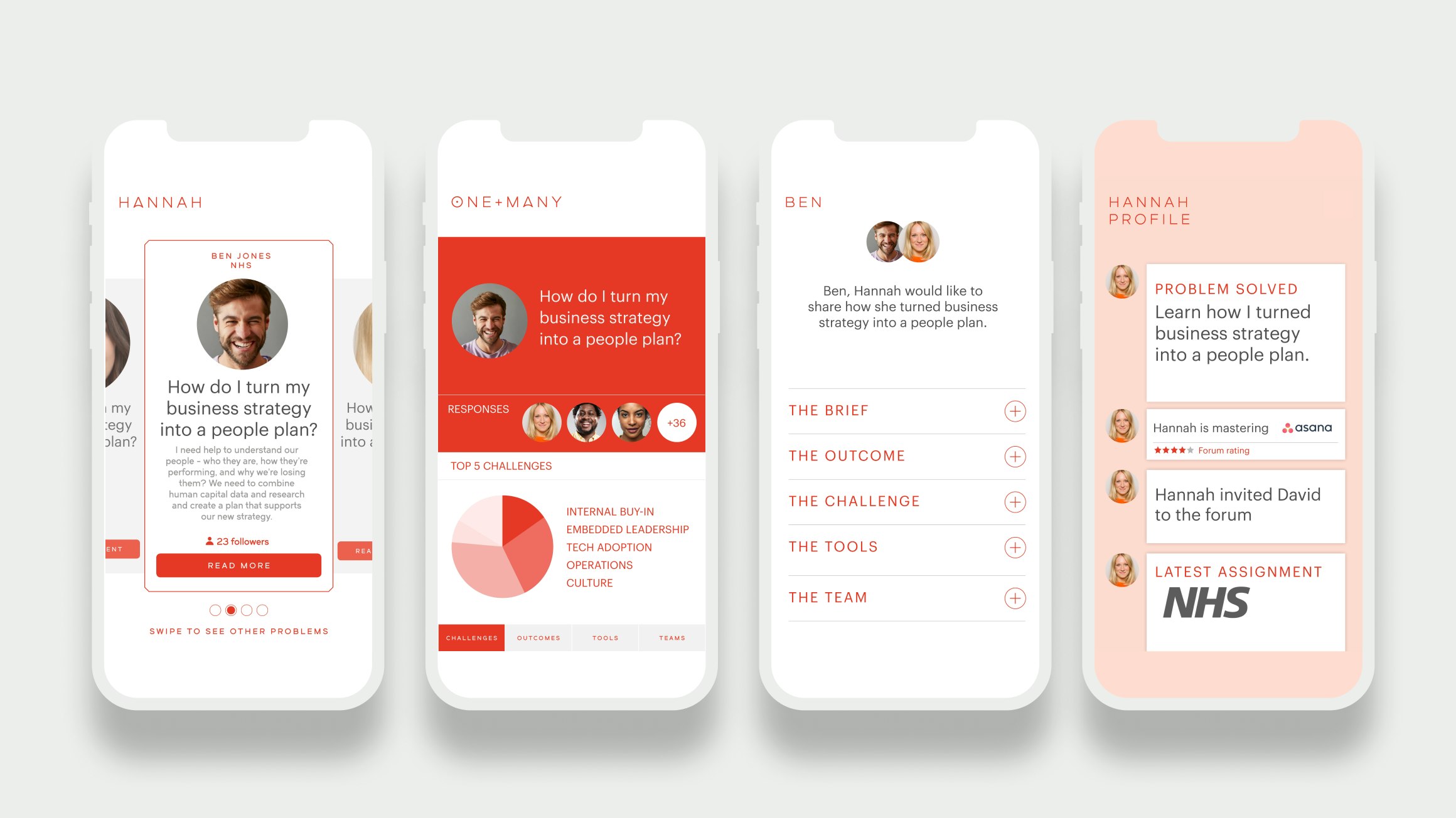 Product design ideation - Knowledge sharing app