Pure Planet EVs
Pure Planet wanted electric vehicle adoption to be the logical next step from renewable energy. They first needed to understand their customer's blindspots and build a case around misconceptions.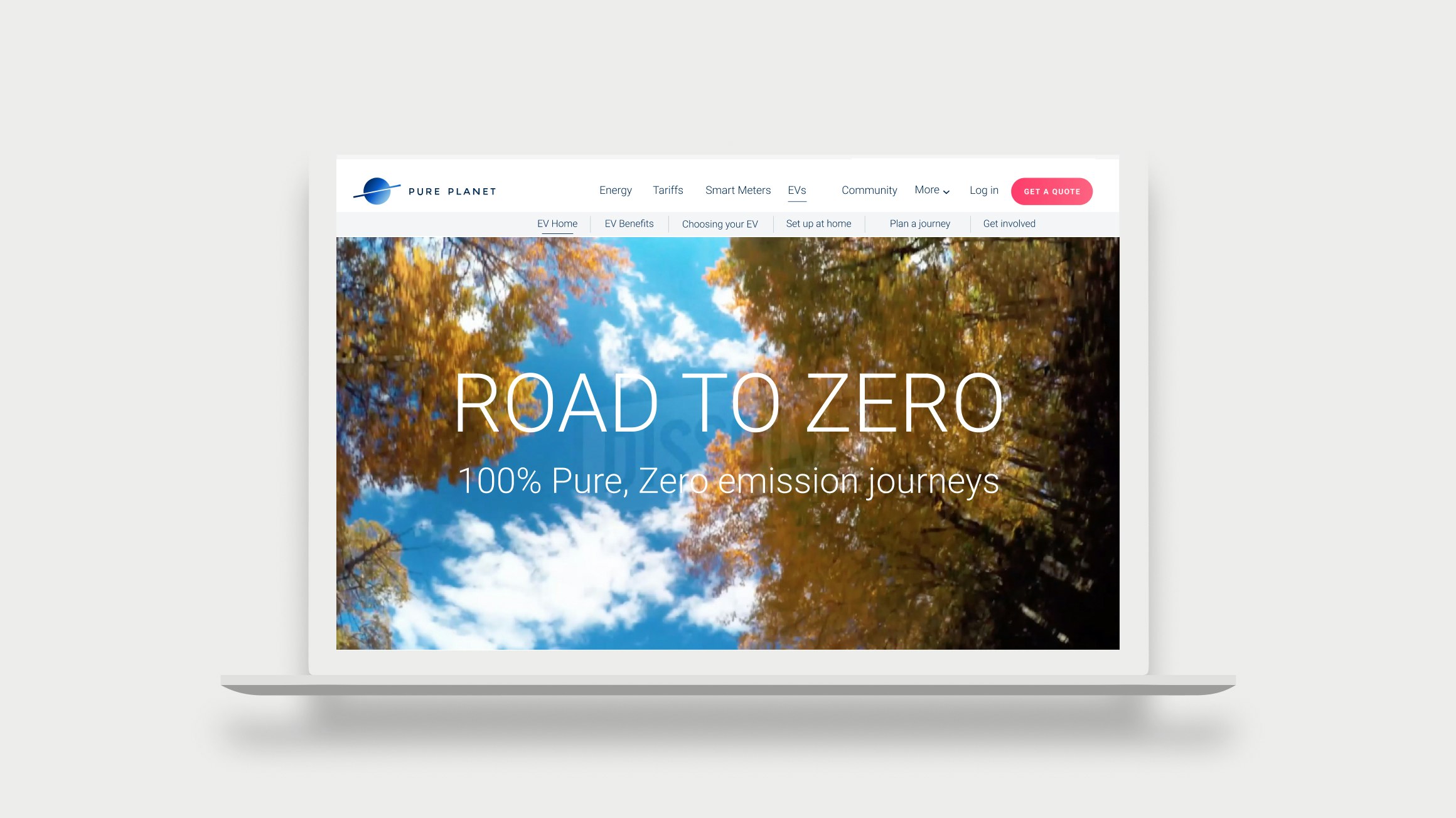 Their Story
With over 400,000 electric vehicles on UK roads, energy suppliers had started to offer energy tariffs and home charging partnerships aimed at electric vehicle owners. With the likes of BP developing EV charging services, Pure Planet understood that it must incorporate EV-related services but first needed to listen to its members to understand where to position an EV proposition.
Discover & Define
After a deep dive into their competition, EV media as well as running qualitative interviews with EV and non-EV drivers it was clear that people shared common knowledge gaps and mental blocks around Electric vehicles. I synthesised this information into 5 key chapters, stepping non-EV drivers and EV drivers through top-level benefits, choices of car, how to set up at home, planning a journey and the future of EVs.
Develop & Deliver
With 5 key chapters defined - I wrote, designed and incorporated a series of products and explainers that helped Pure Planet members understand how their energy company could help them on the road to zero and tackled fears around cost, choice of car, long-distance travel and charging at home. This Microsite was hosted within the Pure Planet website to give new customers a way into energy and old customers a reason to stay.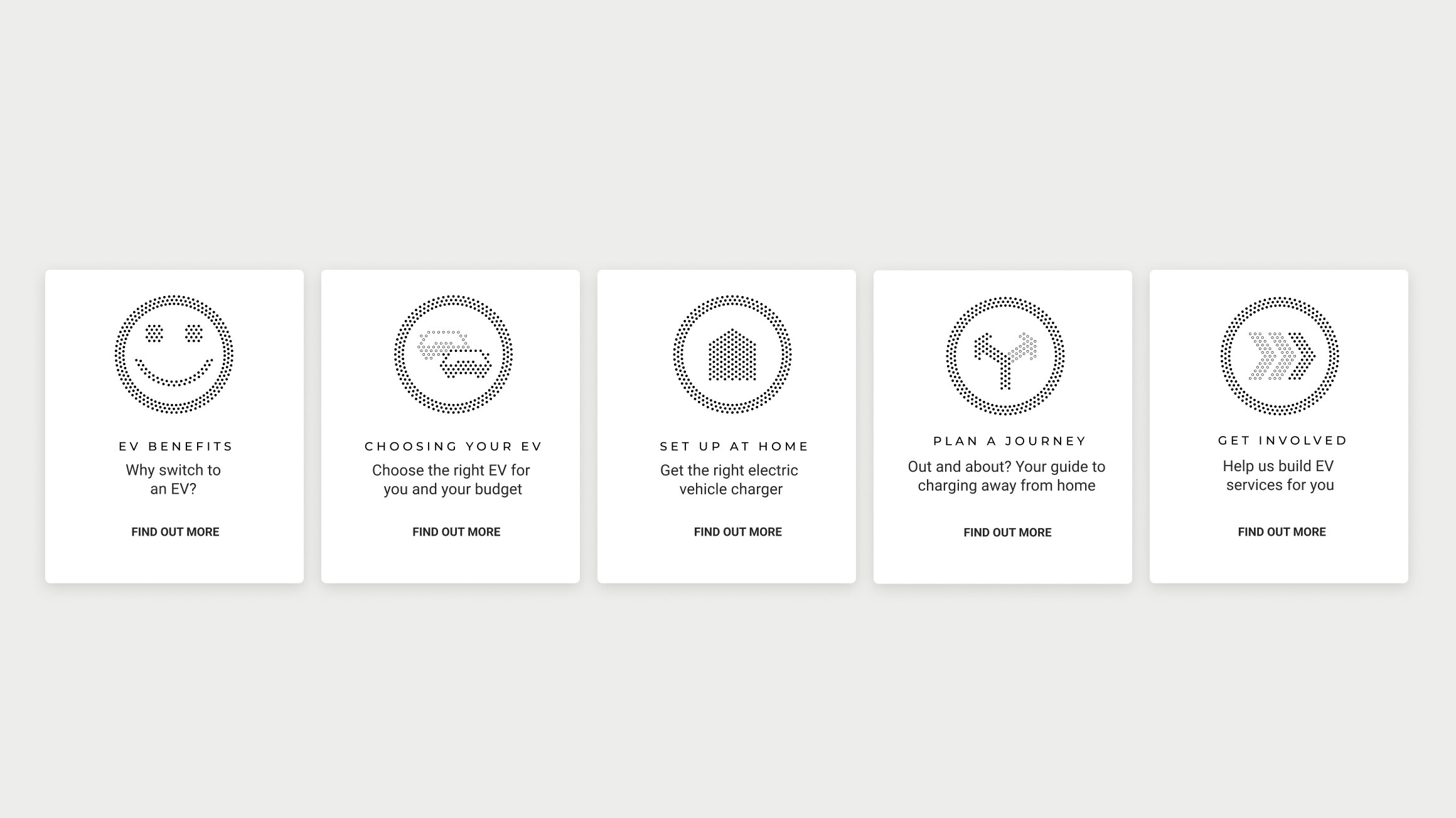 Common blockers to adoption = framework for explainers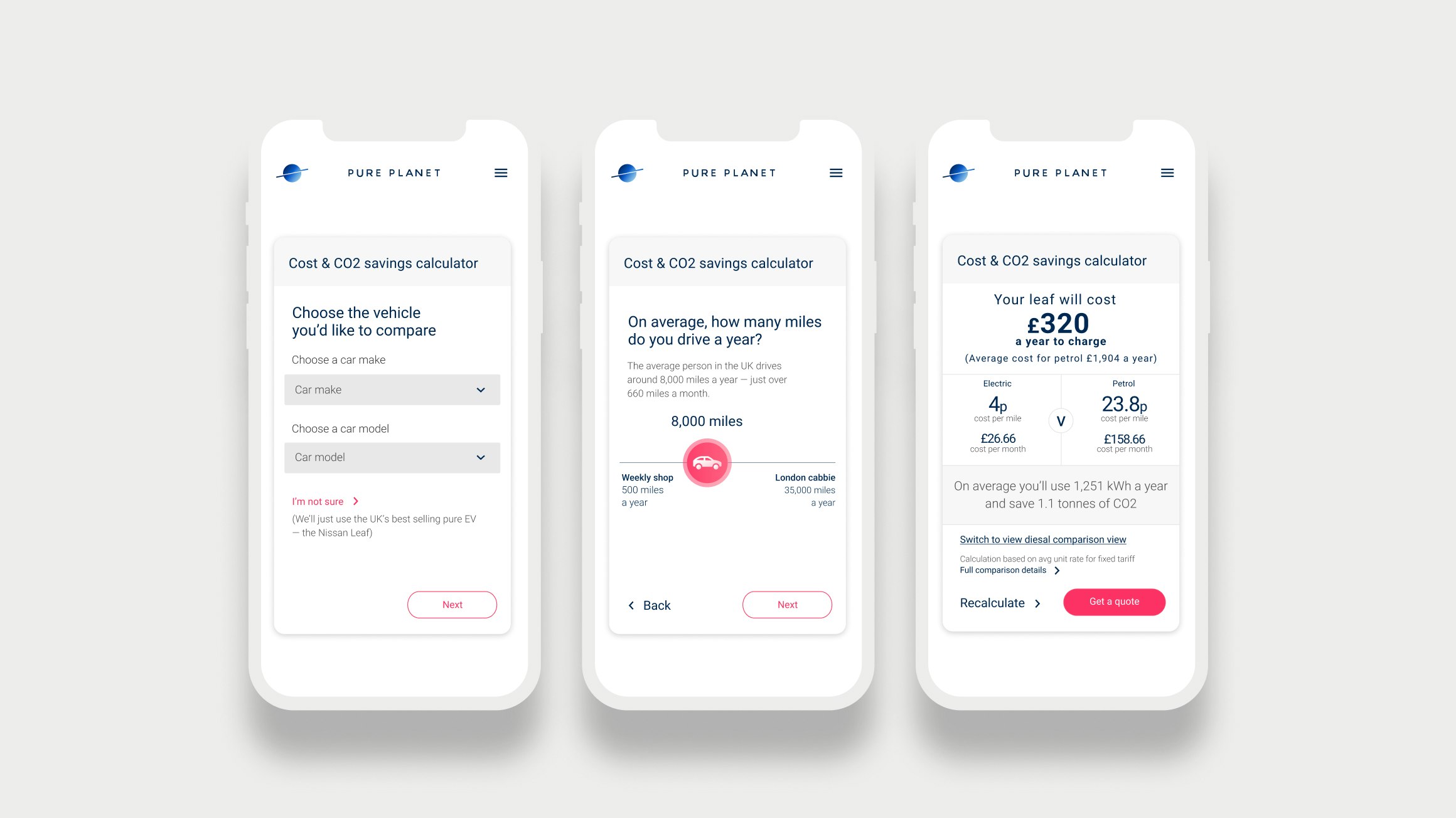 EV cost and carbon calculator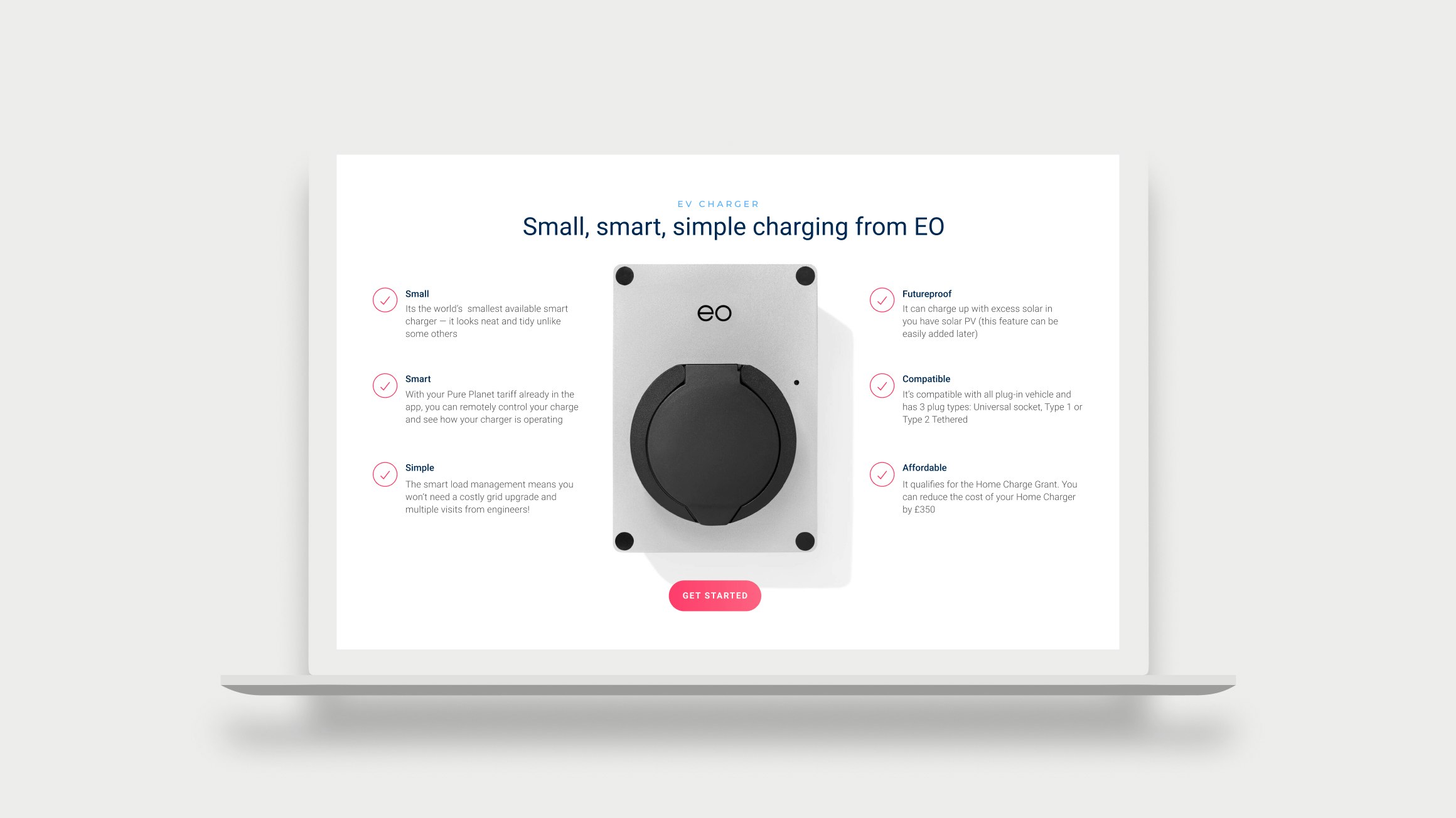 EV partnerships woven into chapters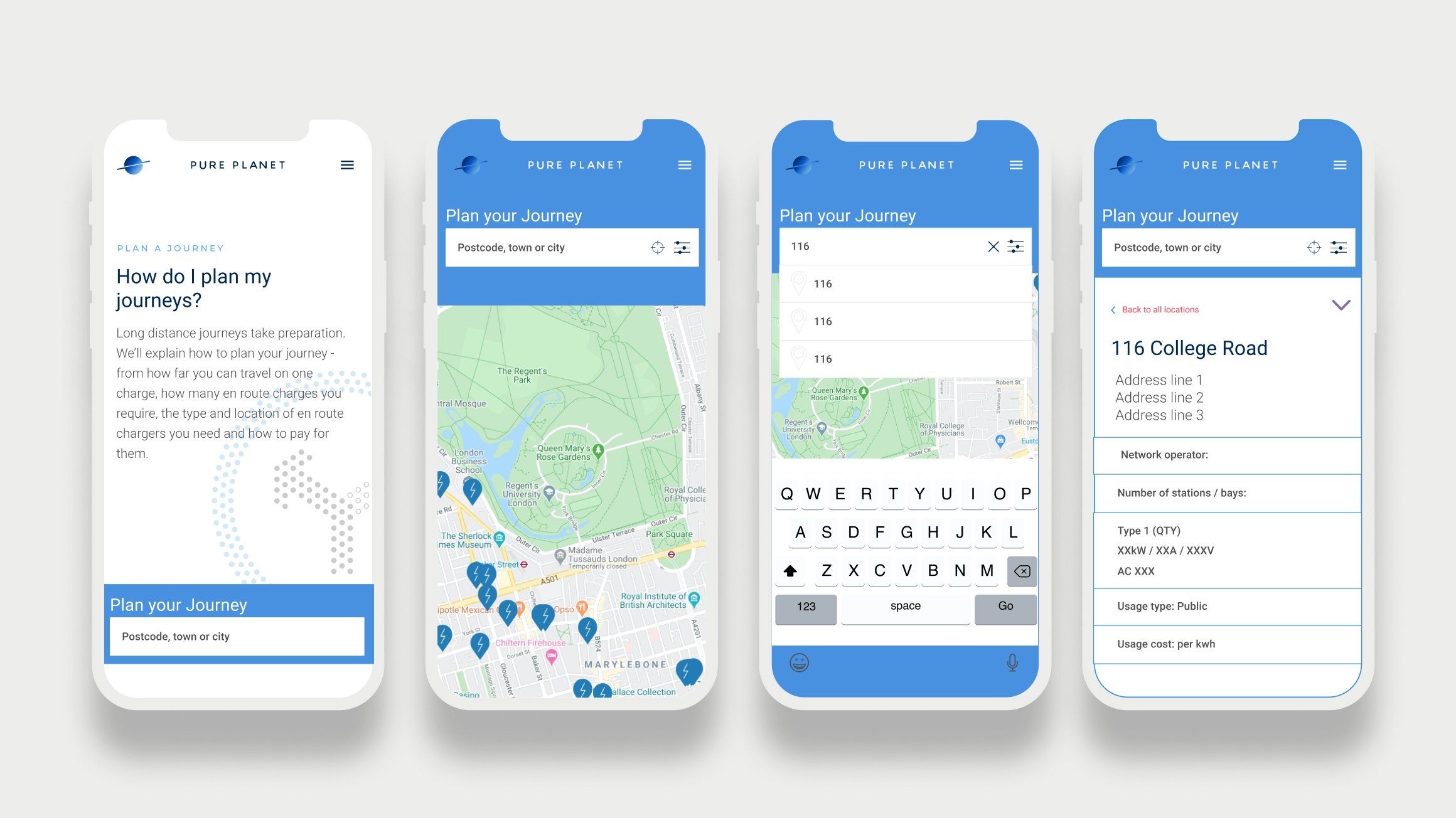 EV charging & travel tool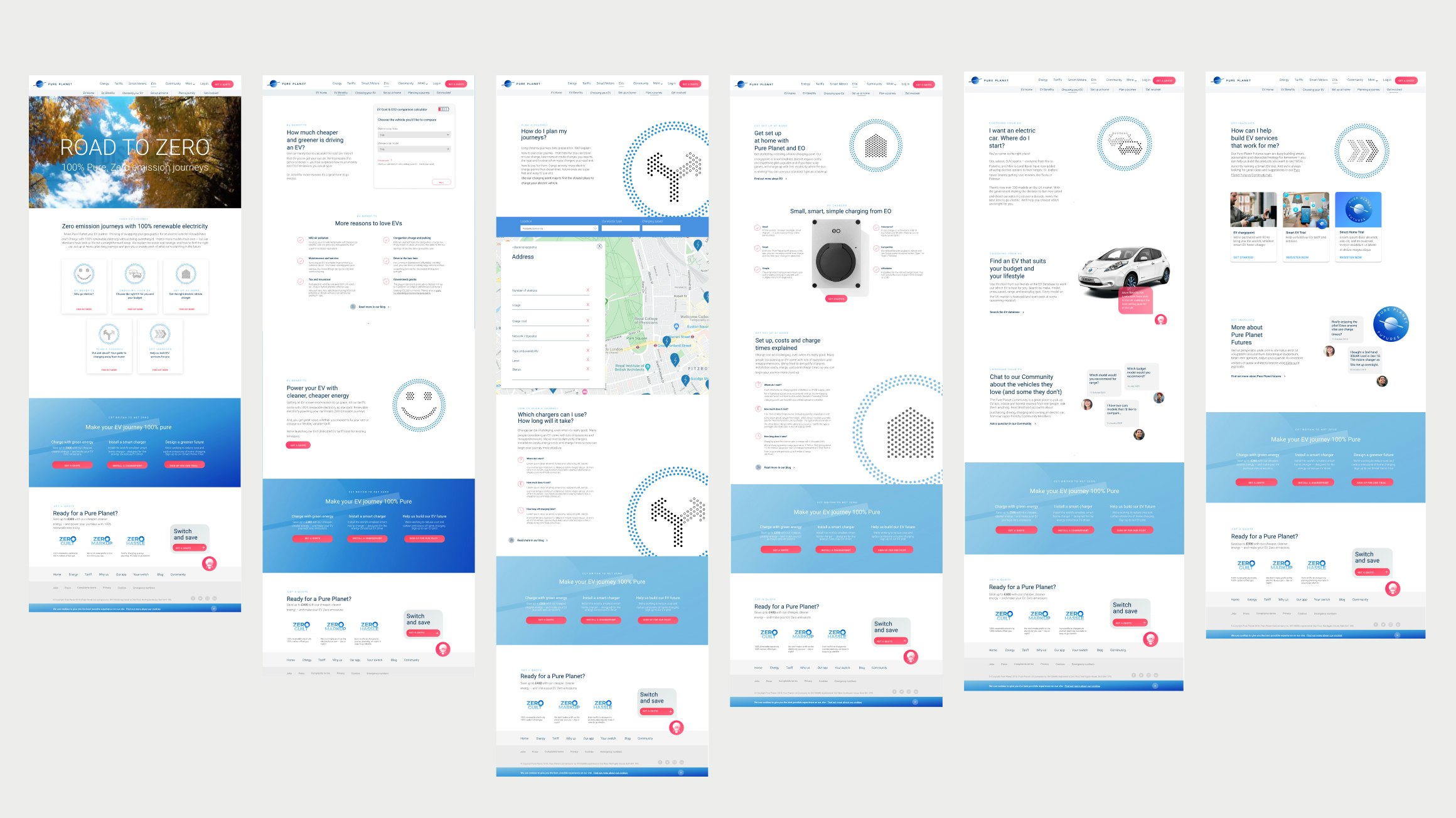 EV microsite overview