Pure Planet
Following a partnership with BP's digital innovation unit, Pure Planet needed a unified visual, verbal and service design experience to support the launch of a new Zero Carbon app.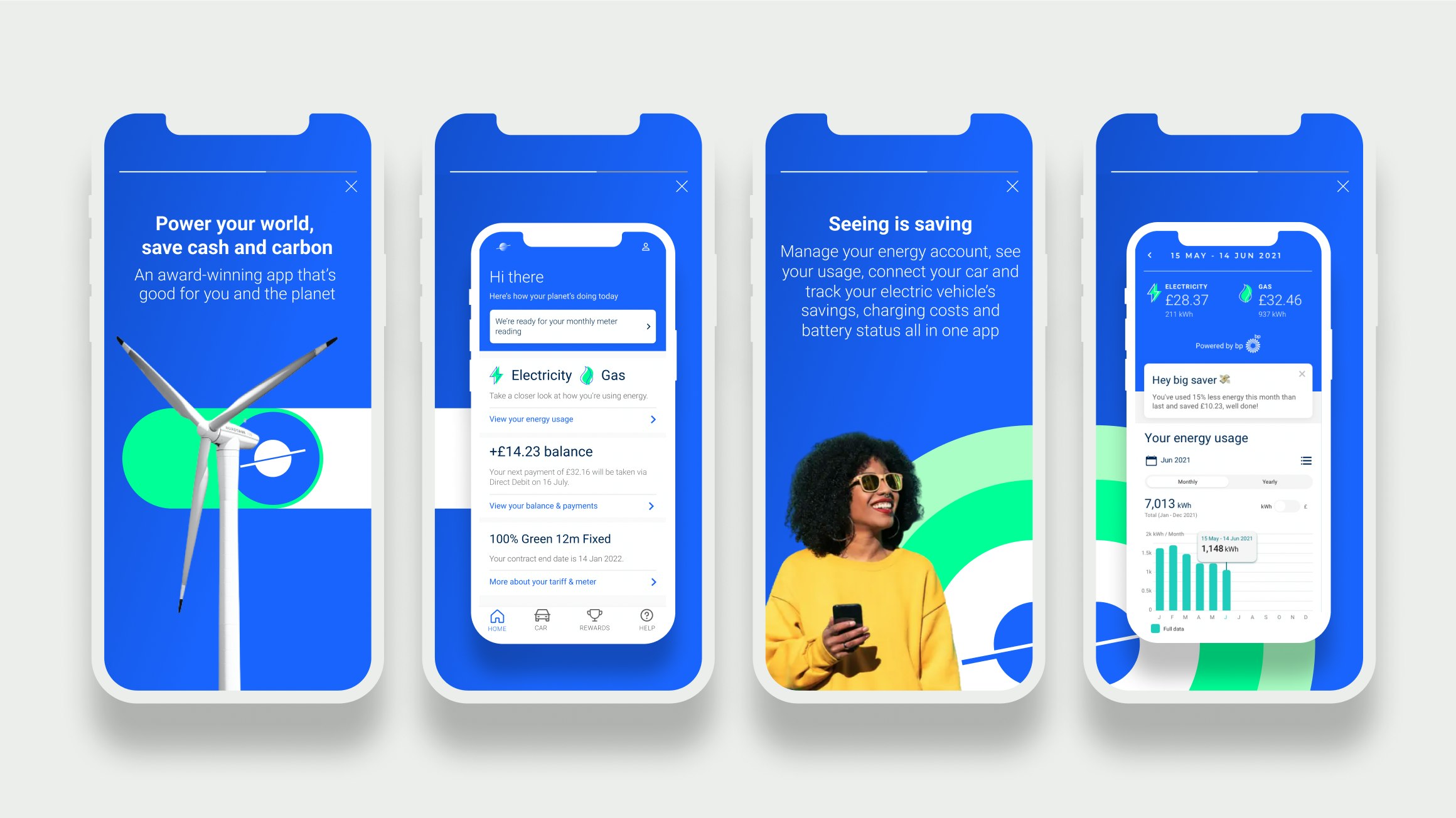 Their Story
Pure Planet, Britain's first digital energy supplier, had a bigger story to tell. With the help of BP's digital innovation unit, they were shifting from a renewable energy utility to an integrated Net Zero platform. A consistent story, fresh visual language and a family of joined-up Zero Carbon products and services were required to take 250,000 members on their next carbon-cutting journey with Pure.
Discover & Define
I interviewed Pure Planet's leadership team, head of service innovation, head of service and BPs product team to unearth their challenges and product vision. Pure Planet needed to pivot from a passive utility to a platform that actively pushed members to cut carbon. We developed a set of service behaviours and UX frameworks that surfaced a user's next best action based on their product adoption.
Develop & Deliver
To support our mission, we developed a brand and service identity and experience based on the language of action, a design system, and key interfaces ensuring consistency and engagement across the Pure Planet app, website and marketing comms. I scripted and shot five short films celebrating Pure Planet staff and key product features for an omnichannel campaign publicising the launch.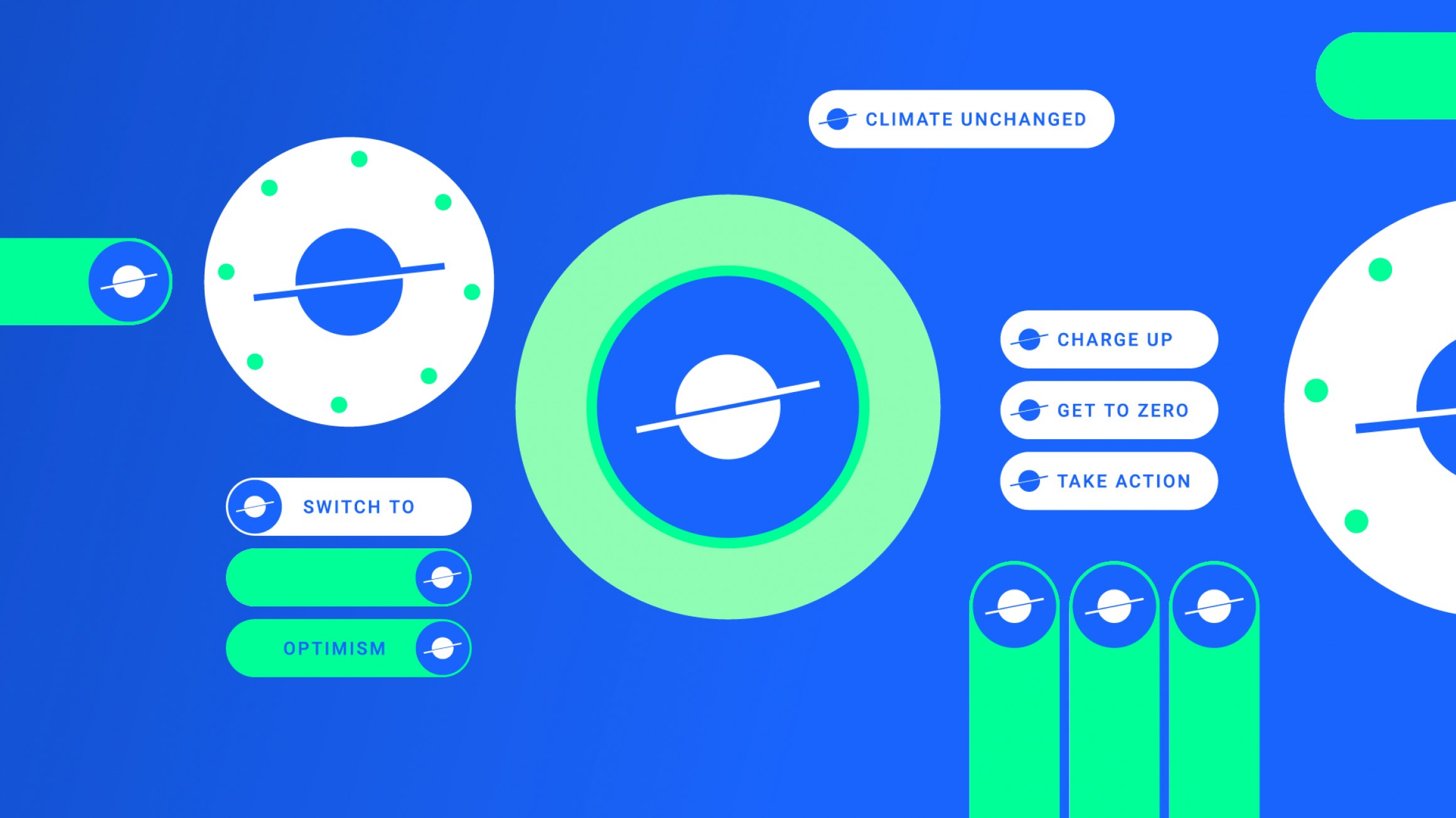 The language of climate action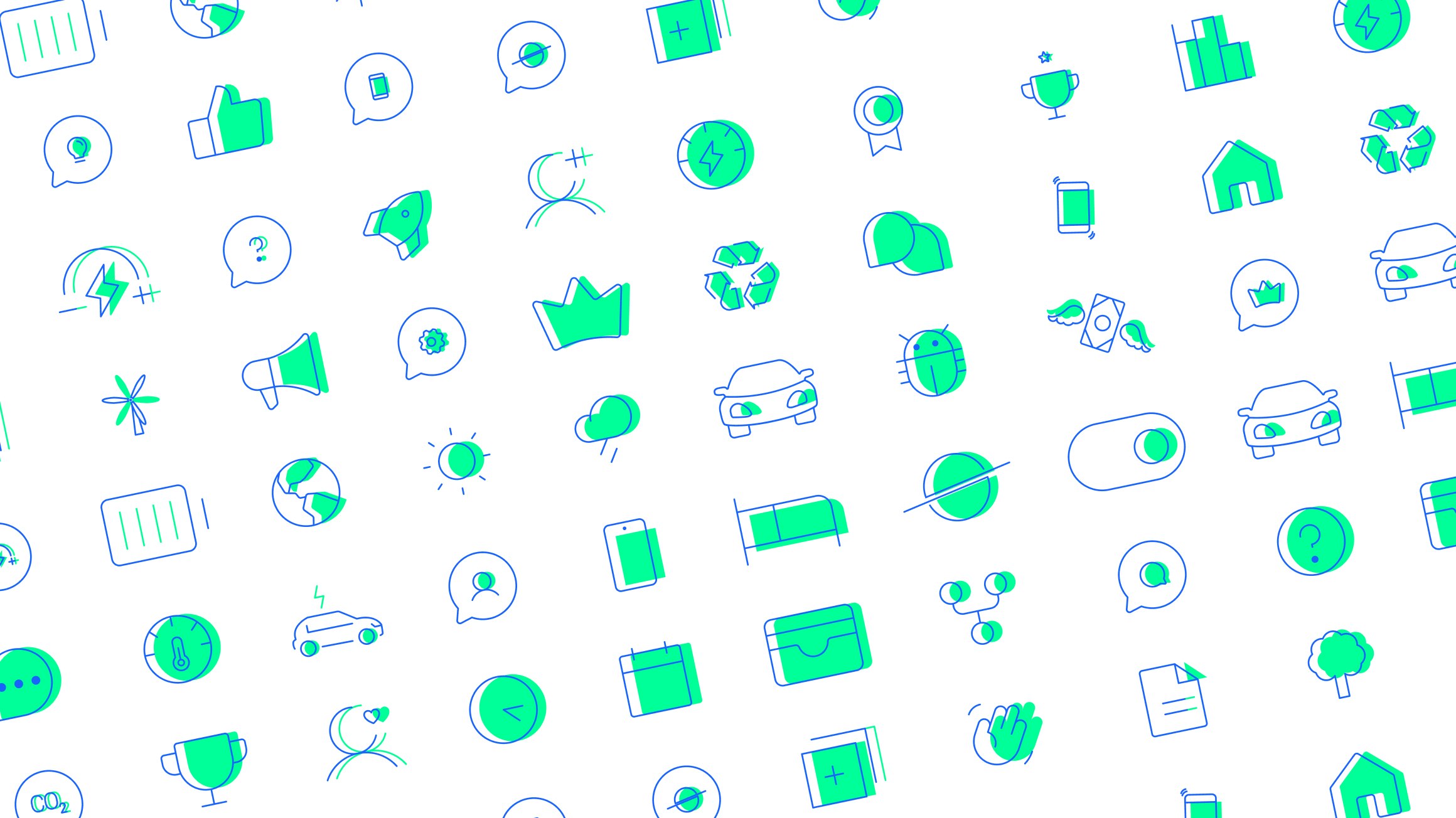 Bespoke icon set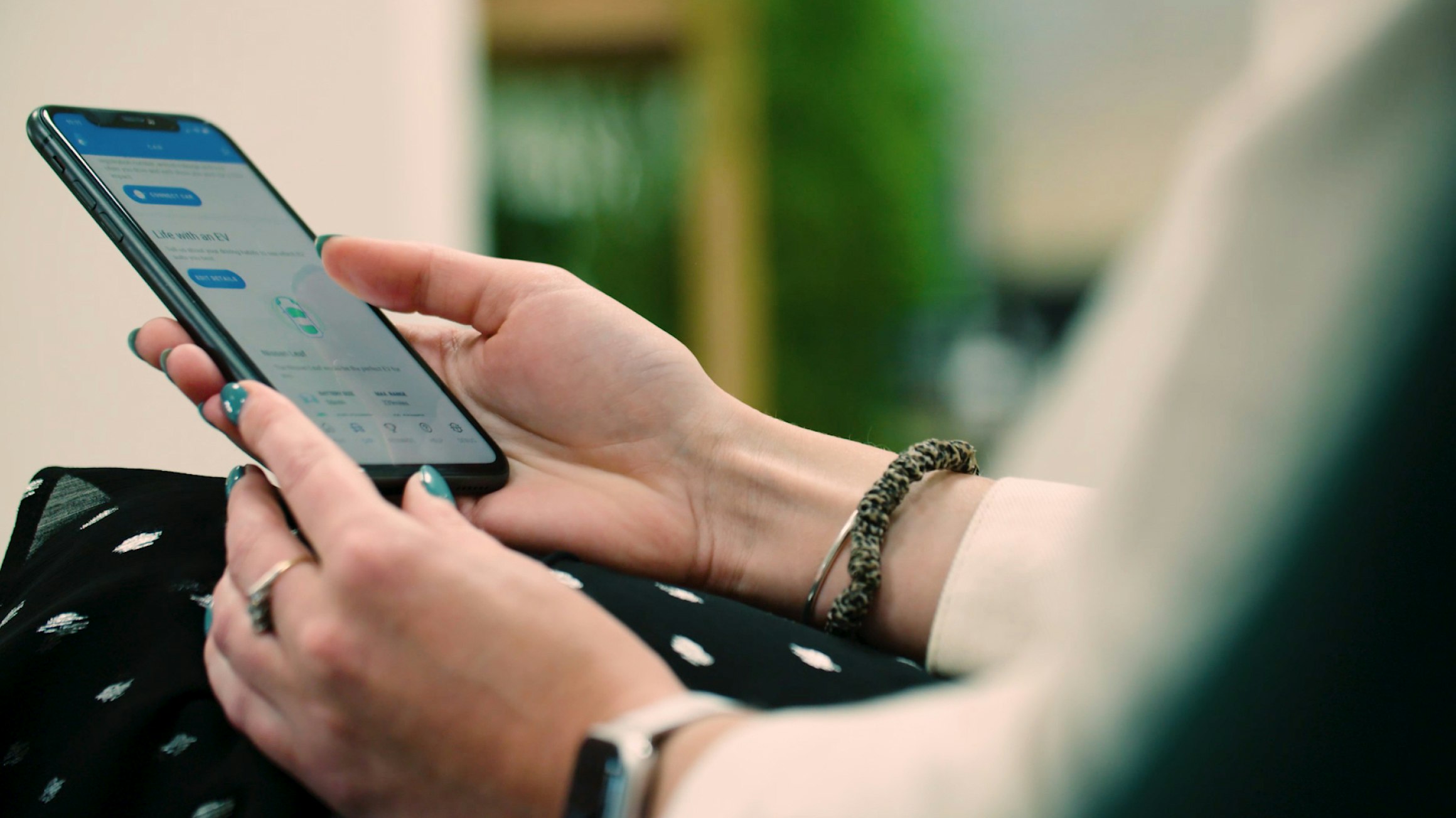 Zero Carbon App launch films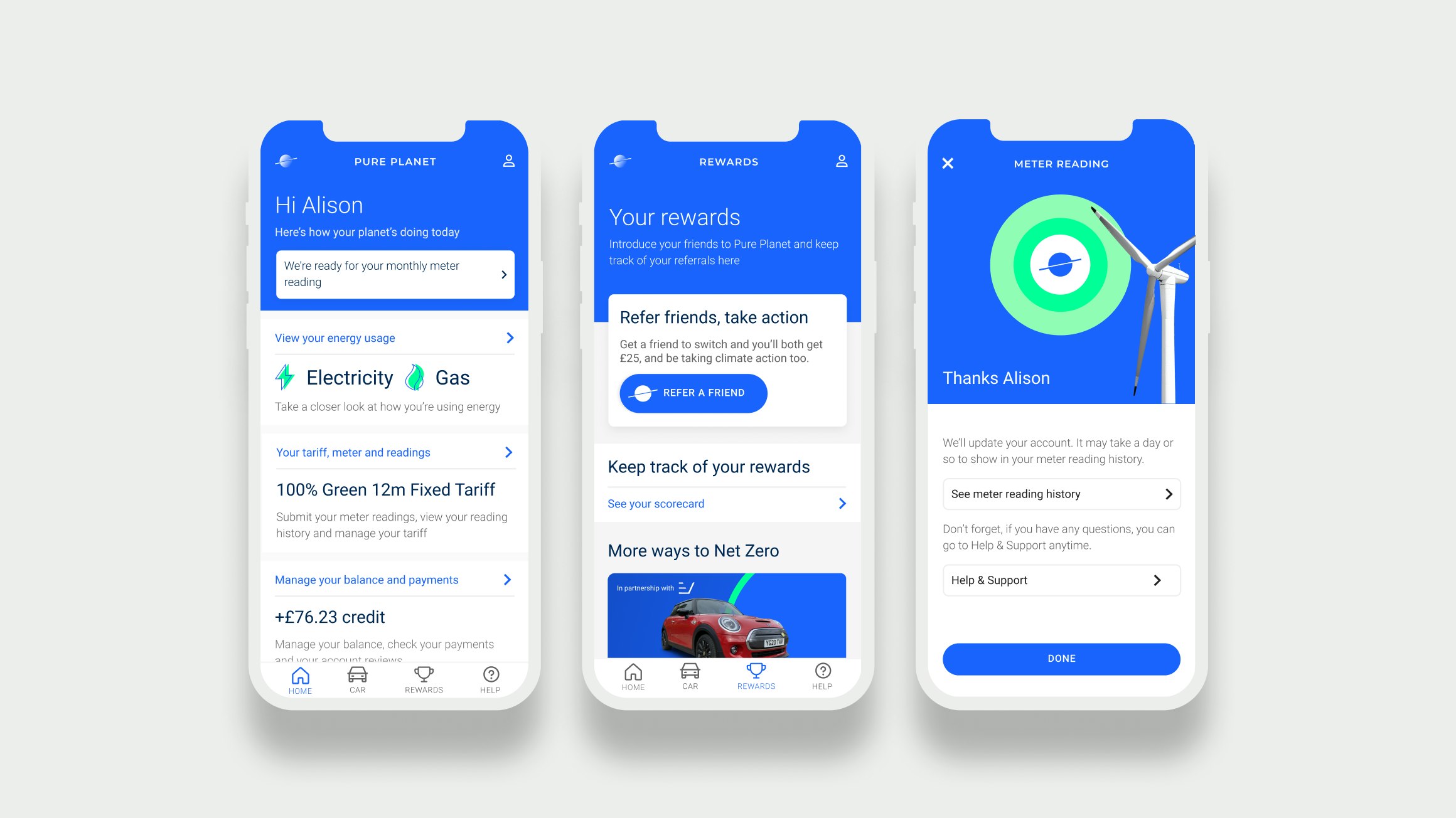 Key interface designs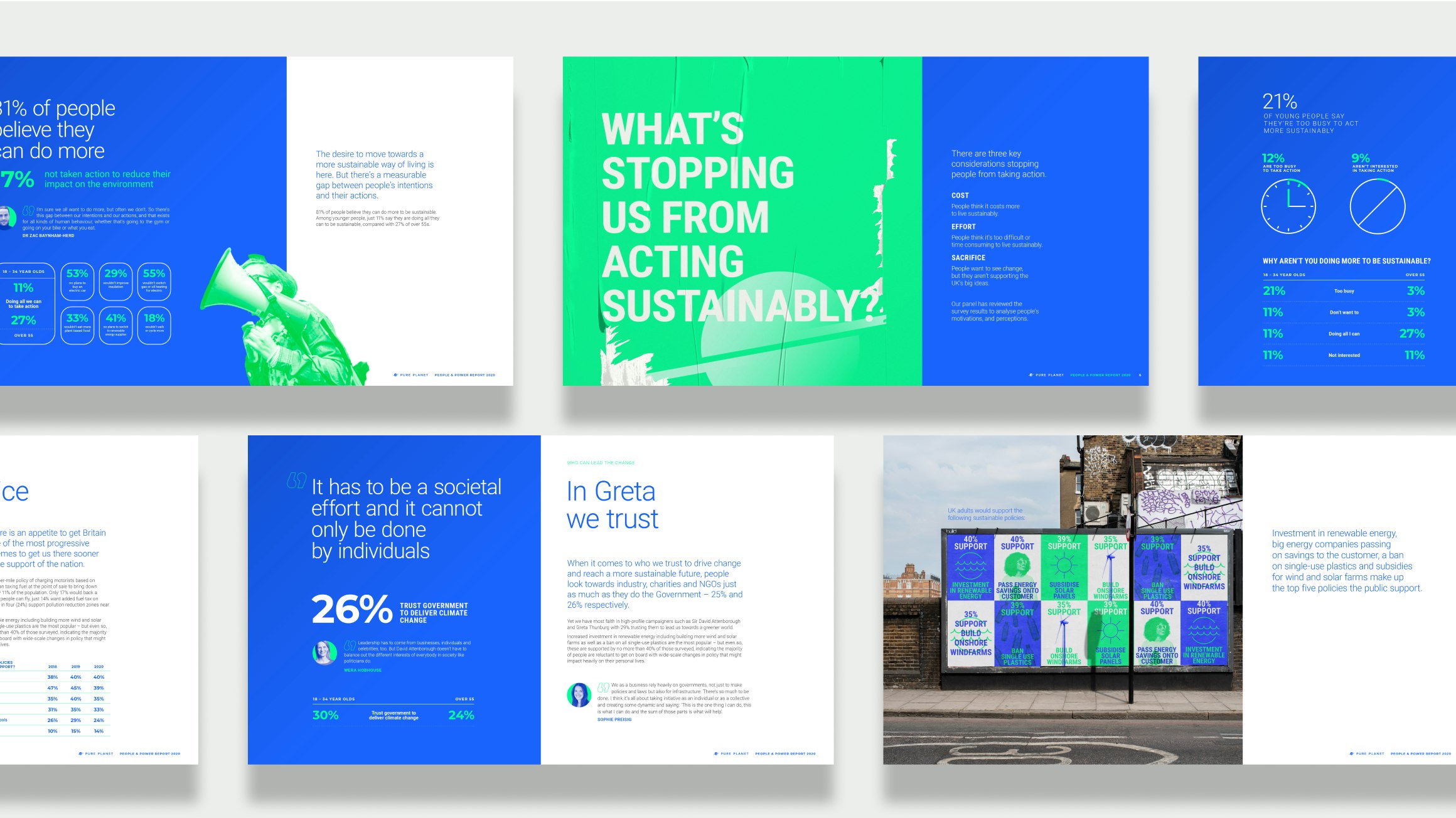 Research paper on UK citizens and climate action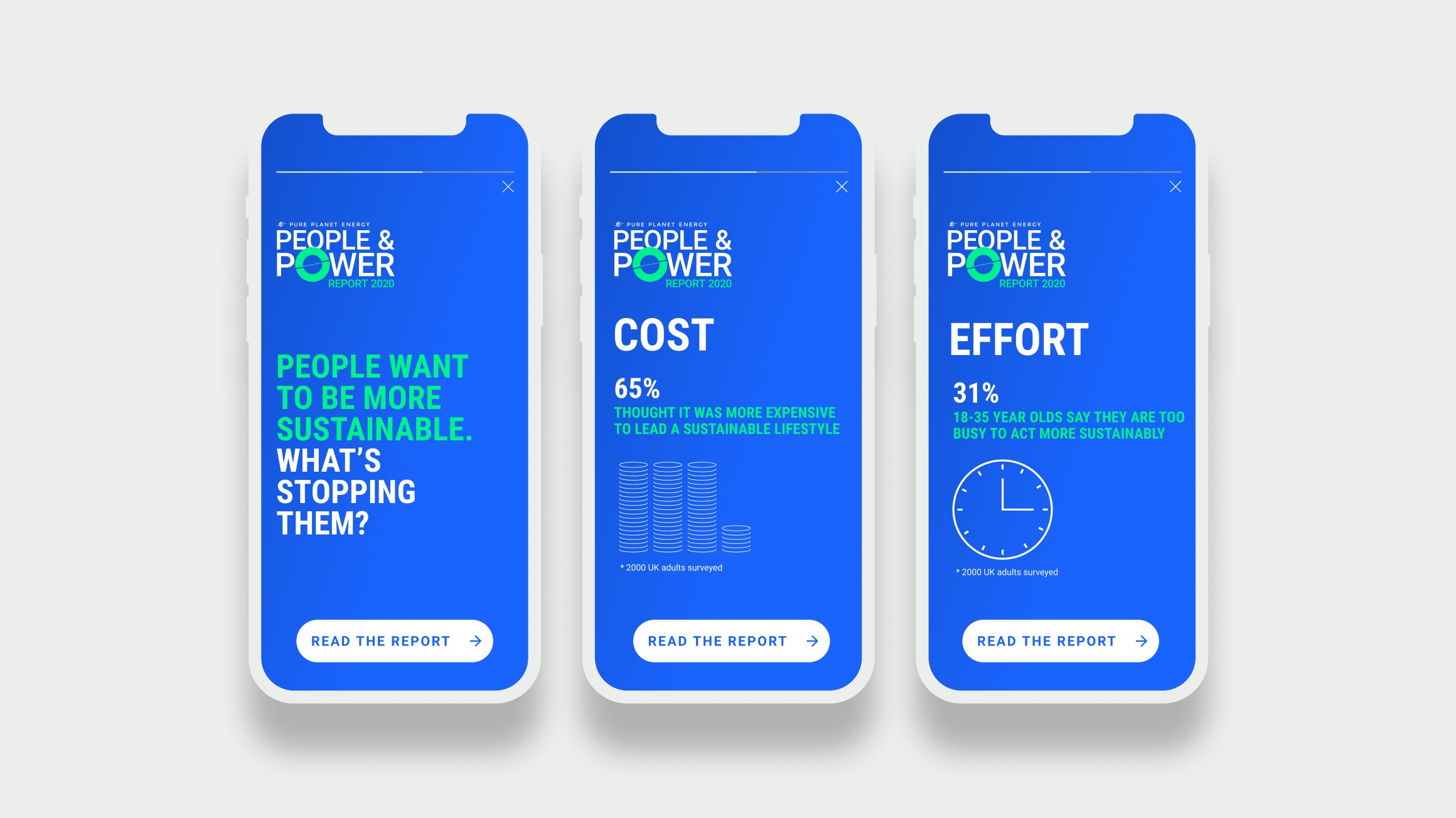 Social campaign based on research paper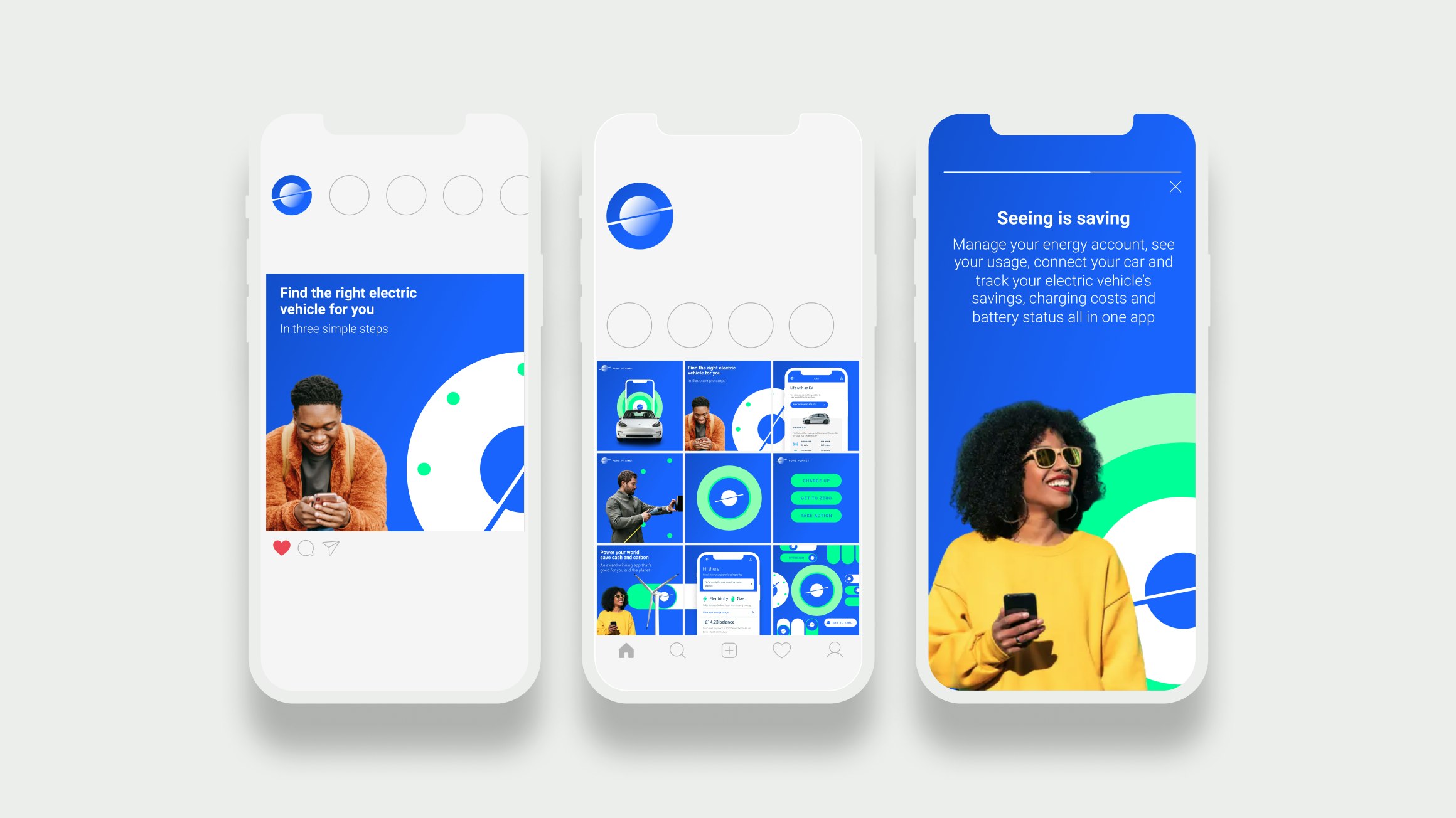 Social campaign based on research paper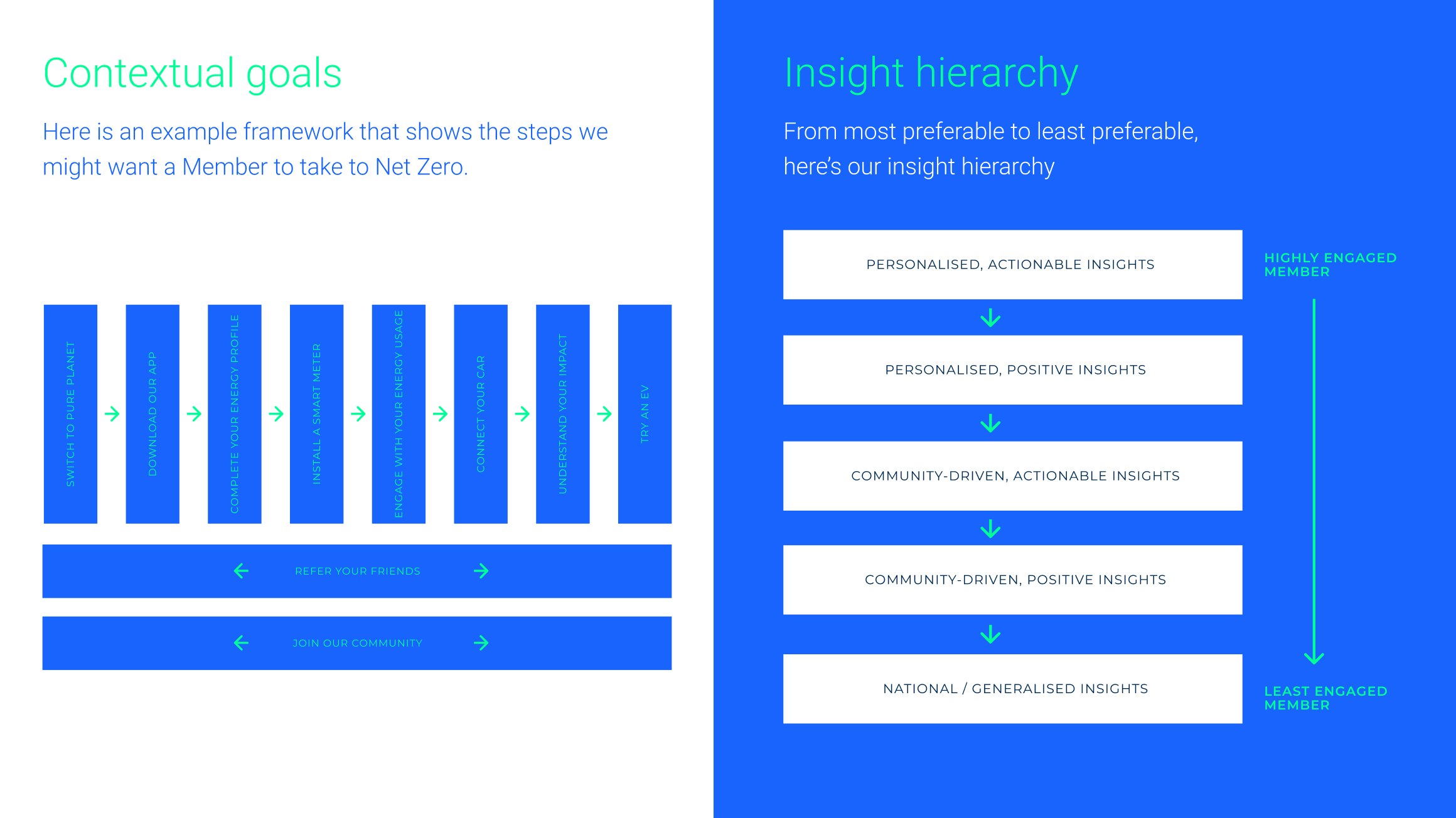 Service design behaviours