VERB
New name, brand and internal values defined, VERB needed a website and customer facing proposition to describe how they were disrupting real estate to high growth sectors.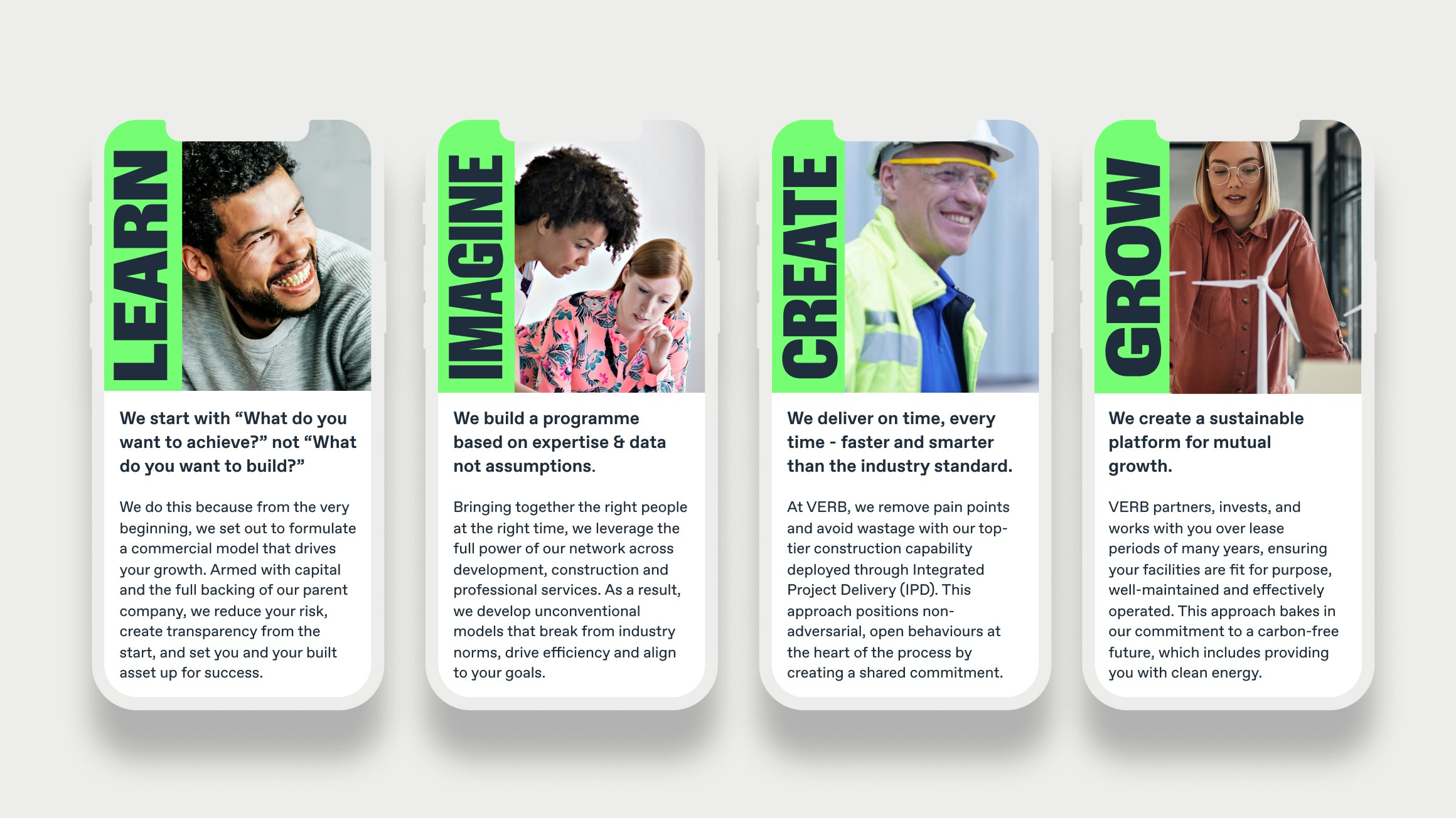 Their Story
VERB is a real estate company. It has dismantled the traditional development model, making the process smarter, faster and greener. VERB had established their point of difference internally and had developed a strong identity and brand. VERB now needed a customer facing story to launch their new business.
Discover & Define
In collaborative sessions, I worked with VERB to build a proposition to serve both prospects familiar with real estate and those fresh to the process. We mapped their point of difference at each stage of development - Learn, Imagine, Create and Grow and identified key sectors on which to target the VERB proposition in order to focus new business.
Develop & Deliver
A bold launch website materialised the VERB brand and articulated the companies 'What, Why and How' in an engaging and succint way. Their ESG policy was placed front and centre and a people page humanised the company and highlighted the 'superpowers' of each VERB member.