WorkWild
Sara Turnbull, chartered environmentalist and social entrepreneur had reached a pivotal point in her business. She needed to distil her offer to match the opportunities in market.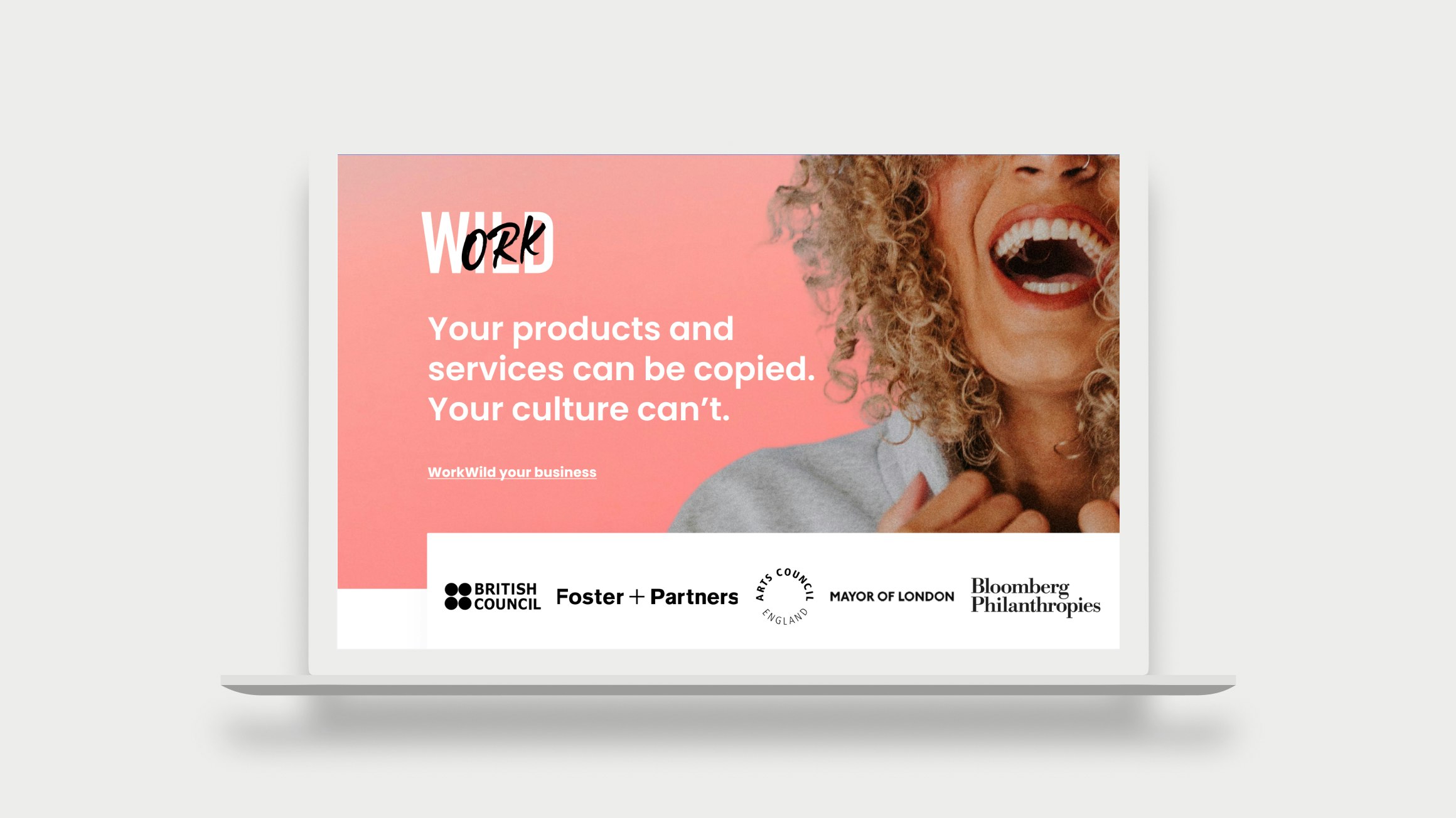 Her Story
Sara's award-winning consultancy work spans placemaking strategies, workspace, events, and community development. With years of experience, an impressive network of clients and many possible directions to take her business she was struggling to evaluate where to focus her attention. What was briefed as a refreshed brand mark became a pointed discussion on where she wanted her business to grow.
Discover & Define
Following a series of interviews and research into the future of work and workplace culture, WorkWild's 'What' and 'How' became clear. I boiled the problem statement down to 'Businesses that are disconnected cannot create an environment in which to thrive'. We mapped the practices of WorkWild and it was clear that her services connected businesses in three complementary ways. I built a proposition around these points of connection.
Develop & Deliver
Connect to Purpose, Connect People & Place and Connect Mind & Body became our framework to explain the problems businesses were facing and the solutions WorkWild had to offer. This didn't limit the breadth of services but gave prospects a range of products to buy to build a workplace culture. A proposition, wireframe and suite of materials gave WorkWild an SOS kit for onboarding clients and direction for the future.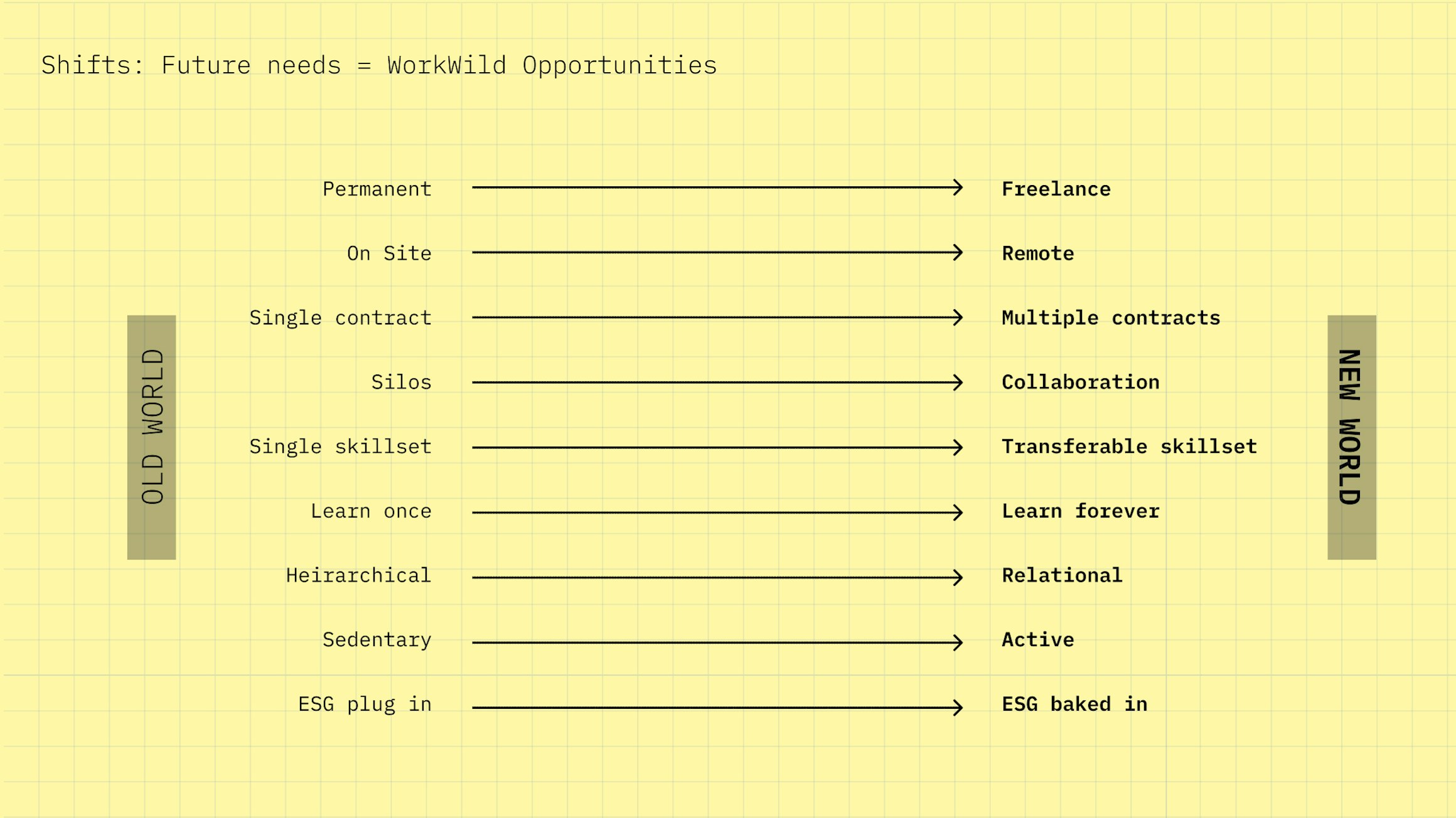 Shifts: Future business needs = WorkWild opportunities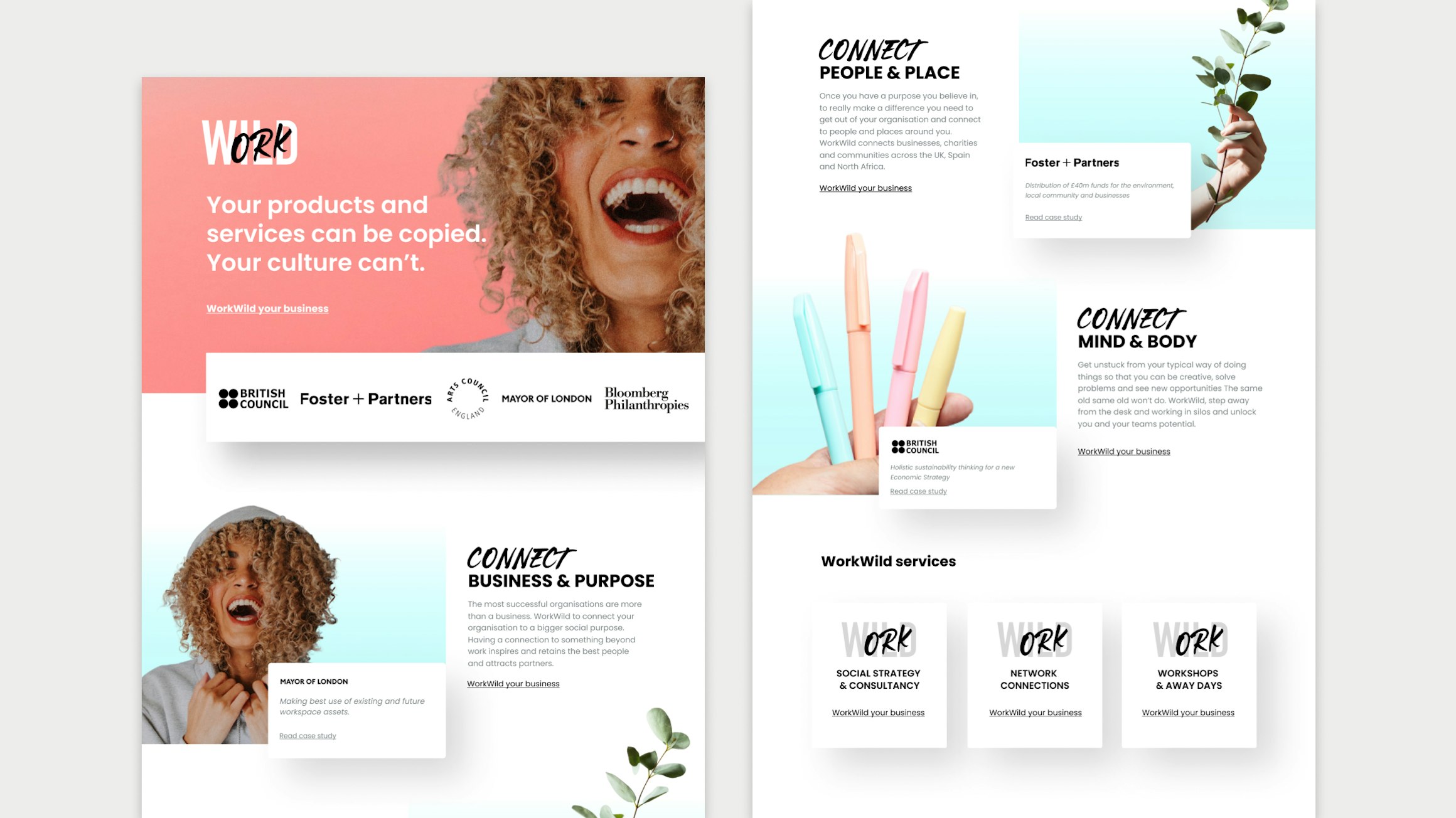 An example landing page to show new brand, proposition & service architecture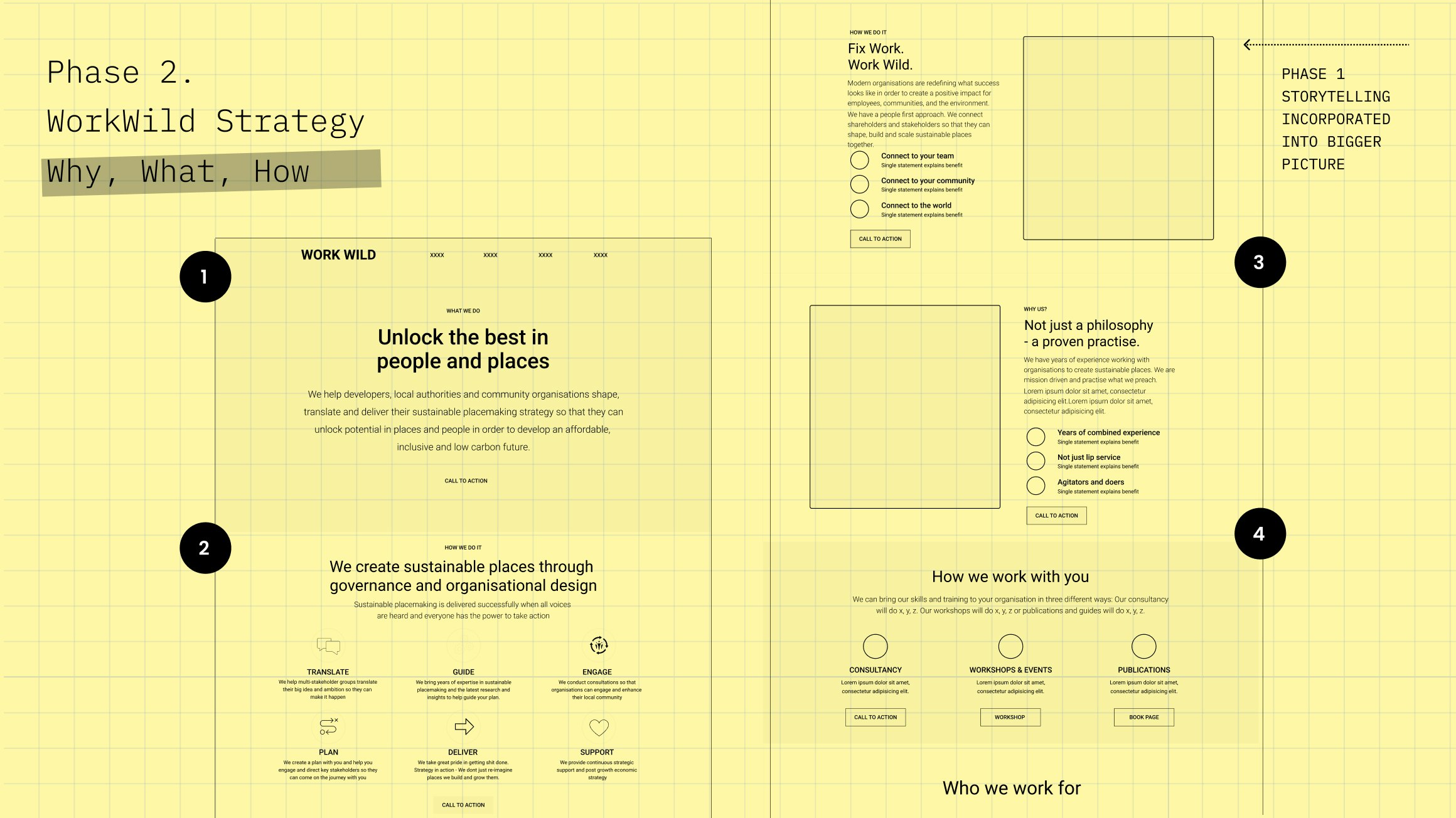 Future proposition development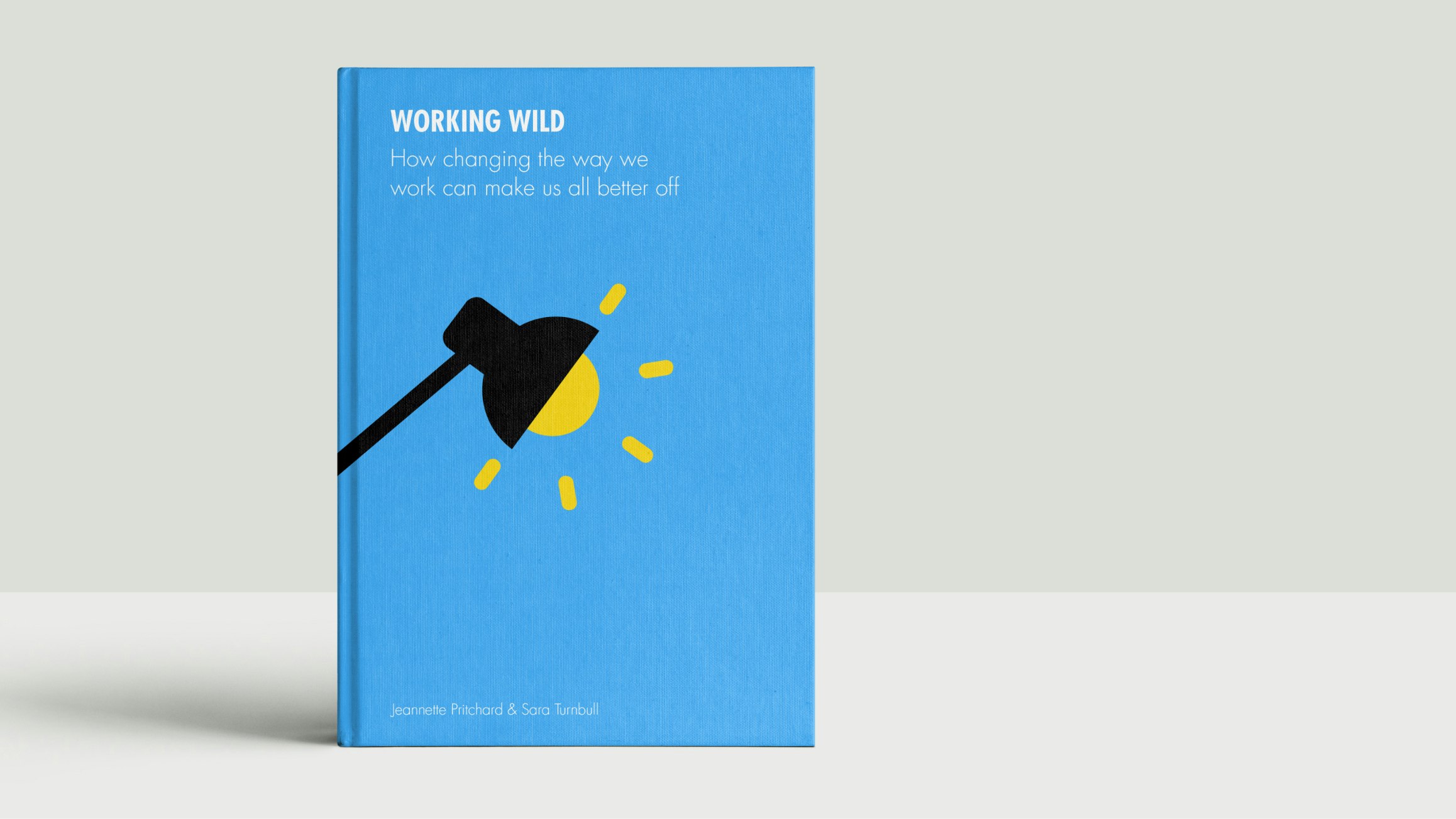 Cover design for 'Better Off Working Wild: How Changing The Way We Work Can Make Us All Better Off'